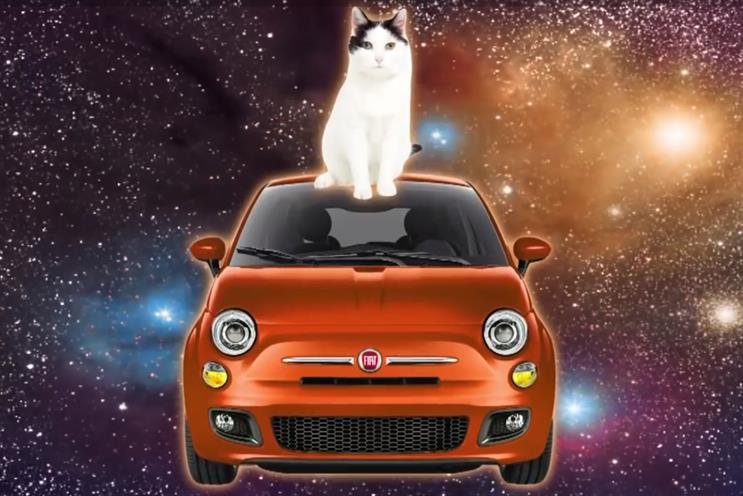 The very quirky and borderline-disturbing shorts started life as a series of Gifs for Fiat's Tumblr page but were so popular with Fiat executives that they were made into TV ads.
It is easy to see why. There's something rather compelling about a twitchy sequence of a man wearing a horse's head repeatedly removing his shades and thrusting his head at the viewer to the accompaniment of some suitably in-your-face tune.
"More space, more fun" says one execution, ending with the campaign line, "Endless fun".
Consumers will also be asked to take part and create their own whacky montages under the hashtag #MyFiatUSA, with the best ones being posted on Fiat's Tumblr page.
Client: Olivier Francois, chief marketing officer, Chrysler
Brand: Fiat 500
Agency: The Richards Group