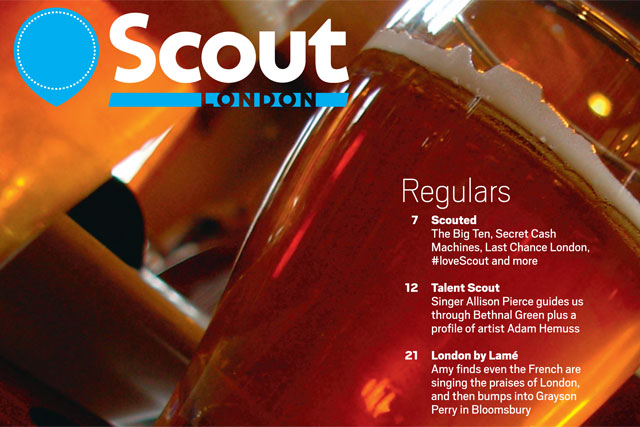 The magazine will distil the city's best food and drink venues, shopping experiences, sport and fitness, film, comedy, club nights, arts and culture and live music into a free weekly publication.
As many as 125,000 copies will be distributed across 115 tube stations and railway stations in addition to select retailers, hotels, health clubs and offices across the city, every Tuesday morning.
The magazine is published by Scout Media Ltd and distributed by Emblem Group. It is already available online at www.scoutlondon.com and will soon be released on the iPad and on Kindle readers.
A preview print edition was distributed earlier this week, containing advertising from Uniqlo, Converse, Bose, Transport for London (TfL), Yog, Kabbee and the London Sealife Aquarium.
Scout London is also aimed at the 14.6 million people who visit London every year.
Jim Zambrano, founder of Scout London, said: "There's so much going on in London, it's very easy to be overwhelmed and miss out on the best that the city has to offer.
"Scout London condenses this long list of activities, events and happenings to highlight how Londoners should best spend their time and money."
Zambrano's last role was head of marketing and events at TNT Publishing, the company behind TNT, the free weekly magazine aimed at overseas visitors.