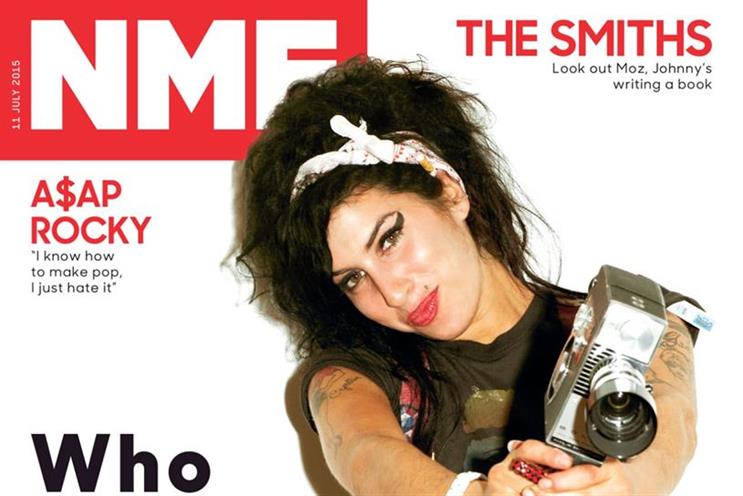 The distinct features of Greg Rutherford's face could be spotted all over London one Friday morning last month as the Olympic gold medallist was on the front cover of Sport.
As Londoners grabbed their copy from outside the Tube station, they also picked up that day's Metro, saving the sports title to enjoy during lunch or even at the weekend.
This behaviour isn't constrained to Fridays either. On a Tuesday, commuters can get their hands on Time Out. On Wednesdays, it's Stylist that's thrust into the hands of women. On a Thursday, many men look forward to reading style tips from ShortList.
Not to mention Square Up Media's Foodism, which launched as a bimonthly title at the beginning of the year, as well as the London Evening Standard and the new TVGuide.co.uk magazine TV.
And the market is only set to expand, with Dennis Publishing and Time Inc UK's NME looking to jump on the bandwagon.
From September, commuters, students, shoppers and gig-goers will look forward to reading about music and more as the 63-year-old NME drops its £2.50 coverprice. Around the same time, Dennis Publishing will launch a free weekly title aimed at men.
By the end of the year, consumers and advertisers will have seven weekly titles to choose from, as well as Metro and the Standard.
Free titles appear to be all the rage. But is there a big enough market for them?
Chris Locke, the managing director at VivaKi, believes the influx suggests publishers are beginning to understand the impact free magazines can have as an amplification platform. He argues that titles such as Time Out are merely a product to drive people to the website or the app.
Locke says: "The paid world is heading towards the abyss, but the free market is becoming more interesting and dynamic because of the audience. And, with no coverprice, media owners are having to look at other ways of working with brands to drive revenue."
But those who remember the days of London Lite and The London Paper will also remember issues around litter and recycled editorial. So should we be concerned by the rise of the free magazines?
No

Jenny Biggam, co-founder, the7stars
"Free titles are a vital part of the industry. You only need to look at the success of Time Out and Stylist to realise the impact dropping the coverprice can have. We welcome new initiatives to help advertising reach the widest audience."
No

Jo Blake, head of print and radio investment, Arena
"No, as long as each magazine has its own identity. But an issue for me is how they are distributed. Distributing almost 200,000 copies of NME at universities, Topman, HMV and at gigs will ensure that it reaches a different audience."
No

Mike Soutar, chief executive, ShortList Media
"There's no doubt that there is room for growth and we look forward to new competitors. Readers love our magazines, as they do others such as Time Out, and marketers find that our elusive urban audiences are engaged and responsive."
Maybe

Dave Mulrenan, head of display, ZenithOptimedia
"Whether paid-for or free, the success of any content is its quality and relevance to the intended target audience, coupled with finding the correct distribution plan. Each title needs to have a very clear and targeted distribution plan."