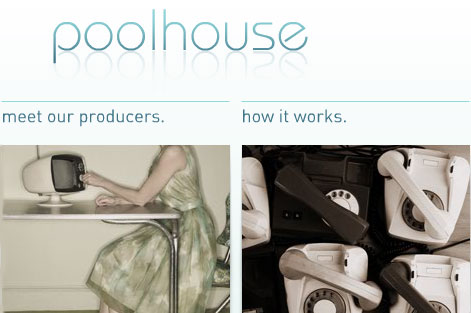 The website, at www.thepoolhouse.tv formalises an arrangement between the group, which has, since 2007, shared information and experience to help each other's careers.

The website provides a platform on which they can promote themselves and their skills.

The producers listed are available to work across the globe and throughout the US.

The Poolhouse does not take a fee or provide and matchmaking services.

It is managed by Veronica Beach and Julie Rousseau who field email enquiries and check availability and pass on information.

Another five producers will be added to the pool of talent and then the number will be capped.

Beach said: "Give us time and we will evolve and change as organically as we started.

"We have many exciting ideas and growth to come i.e. eventually adding a calendar of availability to the site, pool rates with various hotels in LA, New York and London, and who knows, maybe even group health care."