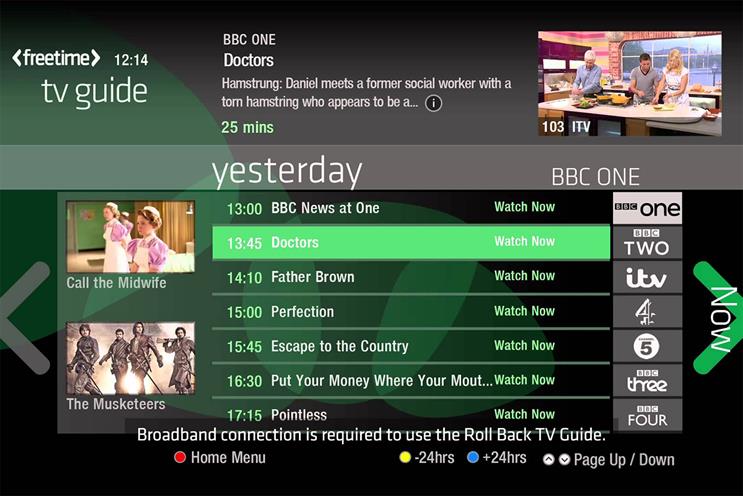 The company, which is jointly owned by ITV and the BBC, also reported a doubling of the number of customers setting remote recordings each month.
The Freetime service lets viewers remotely record programmes and rewind live television. It is now responsible for 50 per cent of all Freesat set-top box sales.
Alistair Thom, who was appointed Freesat's managing director on 1 January, said: "I'm thrilled to report another strong quarter for Freesat that clearly demonstrates the continuing growth and strength of the UK's free-to-air proposition."
Customers must have a compatible satellite receiver to use the free service. According to Freesat, consumers are turning to the service as an inexpensive alternative to subscription services, with set-top boxes falling in price.
Freesat also attributed its solid performance to the roll-out of its app for Kindle users, which was downloaded more than 500,000 times within a year of launching.