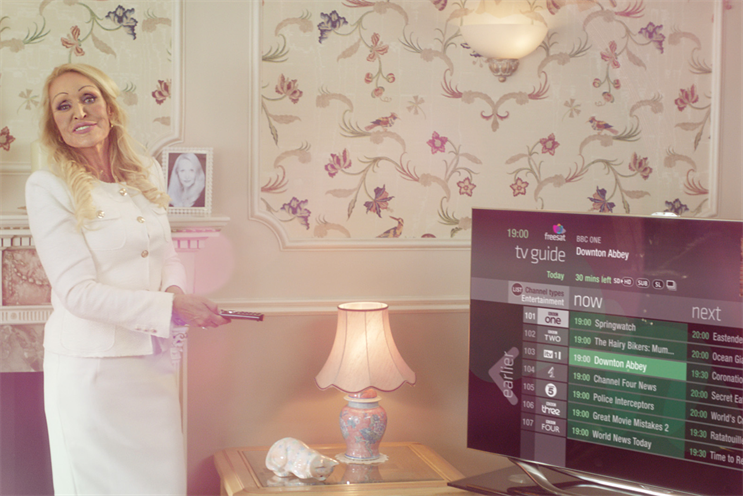 The joint venture between the BBC and ITV has used VCCP as its advertising agency for the past three years. It is not yet known how many agencies are involved in the process, but VCCP is repitching for the work.
As Campaign went to press, the agencies pitching for the account had yet to receive a brief from Freesat but expected one imminently.
Freesat confirmed that the pitch was taking place and added that it was not using an intermediary but could not provide any further detail on the brief.
The appointed agency is likely to be tasked with defining the platform's offer to consumers amid competition from both pay-TV services and other free platforms, such as Freeview and YouView.
Albion was picked to handle the creative account for the internet-connected TV platform YouView last month. YouView, which also counts the BBC and ITV among its shareholders, called the review in January after Adam & Eve/DDB resigned the business.
Meanwhile, Freeview, which offers free-to-air TV over an aerial and is also part-owned by the BBC and ITV, launched a three-year, £60 million ad campaign by Leo Burnett in 2011.
Freeview's latest spot took aim at the pay-TV market by claiming 95 per cent of the most-watched programmes in the UK are available on its platform.
In January, Freesat hired Paul Gilshan, the former director of commercial marketing and research at ITV, to fill the void left by the marketing director Will Abbott, who joined Hiscox.
Freesat's most recent ad campaign, created by VCCP and released in September 2012, promoted its new interactive set-top boxes.