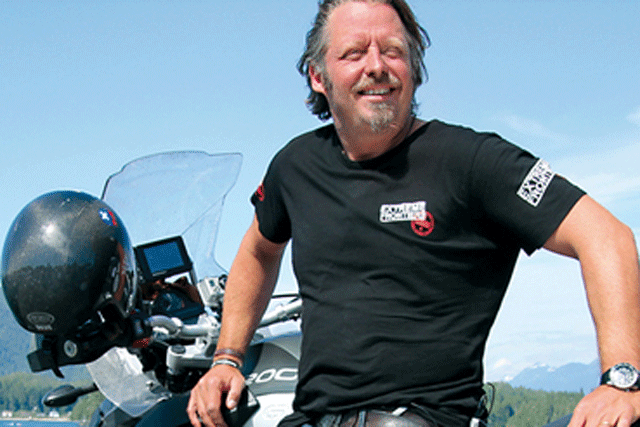 The deal forms part of Freesat's wider marketing campaign by VCCP and MPG Media Contacts which aims to promote the Freesat "Catch-free TV" proposition and follows a campaign from digital terrestrial TV provider Freeview.

Freesat is jointly owned by the BBC and ITV and the tie-up with Channel 5 marks the first time a commercial TV broadcaster has carried its advertising.

The show, which kicks off on November 28, is the first time adventurer and travel writer Charley Boorman has starred in a show for Channel 5.
It features Boorman travelling around Canada and stopping off for activities such as climbing, riding bulls in a rodeo and camping in the wilderness.

Will Abbott, marketing and communications director, Freesat, said: "This is an exciting development for Freesat – our first TV sponsorship. 'Charley Boorman's Extreme Frontiers' was the perfect fit for the Freesat brand, reflecting the sense of freedom at the heart of our offer."

The marketing partnership with Freesat follows the launch of Northern & Shell Partnerships earlier this year, which is designed to help advertisers promote their brands across the Northern & Shell business, and has so far developed deals with companies such as Shop Direct.

Nick Bampton, commercial sales director at Channel 5, said: "Freesat has become a key player in free TV. This sponsorship is the beginning of a deeper partnership utilising Channel 5's assets to help with the growth of the Freesat platform."

On Wednesday evening, Channel 5 was awarded TV sales team of the year at the Campaign Media Awards.
Follow Maisie McCabe on Twitter @MaisieMcCabe