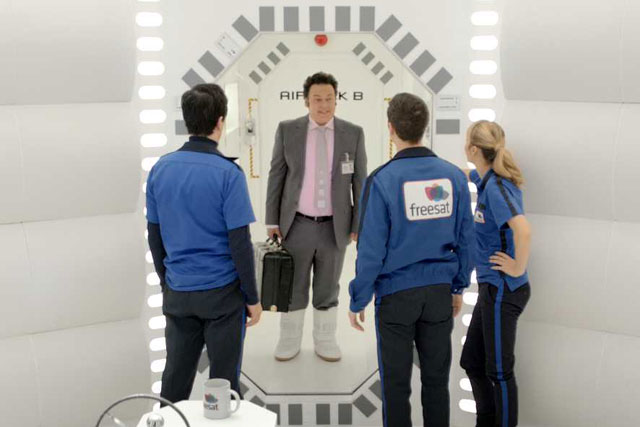 The free-to-air digital satellite television provider will roll out the Free Time smart TV guide, which includes a backwards-looking TV guide and on-demand service, with the launch of its new set-top box that will go on sale at the end of the month.
The box has to be connected to the internet for the services to work.
Freesat's box will cost £279, some £20 cheaper than YouView. Unlike YouView will not have 4oD and Demand 5 on it at launch, although Freesat managing director Emma Scott promises these catch-up services are "coming soon".
Freesat is a joint venture between ITV and BBC and as a result will include the iPlayer and ITV Player at launch.
The company will extend on-demand to pay services over time, according to Scott.
The backwards TV guide being launched by Freesat will see it come closer into competition with YouView, which was touting the same feature as one of its key propositions at its July launch.
Freesat's new Free Time guide will also include a companion app for smartphones and tablets to give customer the opportunity to record programmes remotely.
Scott claims Freesat is a unique proposition to YouView because it is only available to those who have satellites installed and believes there is space in the market for both services because of the continued growth of linear TV.
Scott said: "Whatever people say, linear TV is hear to stay and we are watching more and more linear TV."
Will Abbott, marketing and communications director at Freesat, said the initial digital push for the new service "will be around show and tell" and use video and rich media to reinforce the key benefits of the Free Time proposition.
Activity launches today and was created by VCCP with media planning and buying by MPG Media Contacts.
The digital, retail and experiential push will be followed by Freesat's biggest campaign of the year ahead of the all-important Christmas period.
Activity will be based around the strapline "satellite TV, so good you won't believe it's free" and will attempt to build the Free Time sub-brand into a brand similar to Intel Inside.
Follow @mattchapmanuk