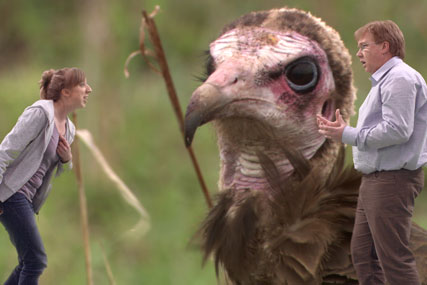 Leach will replace Tim Hunt, who left the digital TV provider in March to become marketing director at Project Canvas. Joining next month, she will report to managing director Ilse Howling, who also worked at the BBC, before moving to Freeview in 2005.
Leach joined the BBC in 2002 and was most recently resp­onsible for mar­keting activity for factual programming.
The announcement comes as Freeview looks to adjust to the loss of popular content while fighting off the challenge of rival providers.
Last week BSkyB announced its Sky Sports News channel will no longer be free to air; it will be replaced on the Freeview platform with a time-shifted version of Sky3.
Freeview is also facing competition in its bid to become the UK's premier HD TV service. In March, it launched its first HD set-top boxes with the aim of taking this service to the mass market. The roll-out was backed by a £12m campaign featuring the Tiny Streaker character, created by ad agency 18 Feet & Rising.
However, competitors Sky, Freesat and Virgin Media have also invested heavily in HD, embarking on multimillion-pound campaigns with a strong focus on the FIFA World Cup.
Research published in March by media consultancy Screen Digest suggested the uptake of Freeview HD could be hindered by the high cost of hardware and a lack of content.
There are about 18m UK homes with Freeview; for 9.7m of these it is the only means of receiving digital television.
Freeview declined to comment on the hiring.