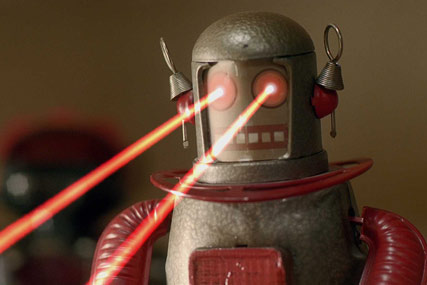 Freeview, which spent £10 million on advertising in 2010 according to Nielsen, is currently contacting agencies to invite them to pitch for the business, in a process being handled by the AAR. 18 Feet & Rising is not repitching for the account.

Jonathan Trimble, managing partner, 18 Feet & Rising, said:"Working with the Freeview marketing department has been brilliant, as has the work; together we've produced both their best performing advertising to date and a new campaign breaking this week, that both we and the client are hugely proud of.
"But given the complex nature of the relationships between Freeview's 5 separate shareholders at Board level, we feel our energies are best deployed to other opportunities now and we wish them all good luck with the pitch."
Sue Leach, marketing and communications director at Freeview said: "The review comes at a key time for Freeview as we plan to reappraise what Freeview means in the hearts and minds of consumers and evolve Freeview's strategy for a post switchover era. We want viewers to take a fresh look at Freeview and to do that we need to ensure we have the right partners in place to further exploit the strength of the Freeview brand and build engagement and loyalty amongst our base.
"Working with 18 Feet over the past 18 months has been hugely rewarding. Their energy and passion has enabled us to build a unique partnership and we have produced some great work in challenging circumstances that has delivered real results."
A shortlist of agencies will be decided in the coming weeks and the selected agency will be appointed in the summer.
Freeview appointed 18 Feet & Rising to the account when the shop first opened its doors at the end of 2009. The previous incumbent on the business was Beattie McGuinness Bungay.
The agency's last major campaign for Freeview, which promoted the benefits of its digital TV recorder Freeview+, was called "Living Rooms".

The ads, which first aired in October last year, were voiced by Karl Pilkington and showed a TV explaining the benefits of a Freeview+ to ornaments and furniture in a living room.