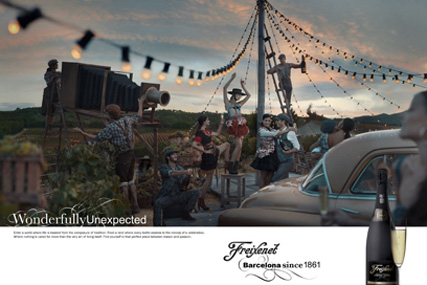 The Spanish company has approached a number of agencies asking for credentials presentations, which are due to take place later this month.
Discussions will focus on the development of innovative ways to grow the Freixenet brand in the UK, with particular emphasis on digital marketing activity.
Freixenet currently uses JWT Barcelona to oversee its global advertising and also works with a number of smaller UK agencies to implement its local campaigns.
They include Slice, the Engine-owned PR agency that was appointed by Freixenet to handle PR and digital marketing activity last September. These agency relationships remain unaffected by the review process.
Last Christmas, Freixenet launched a multi-channel campaign in more than 100 countries that highlighted its Mediterranean heritage.