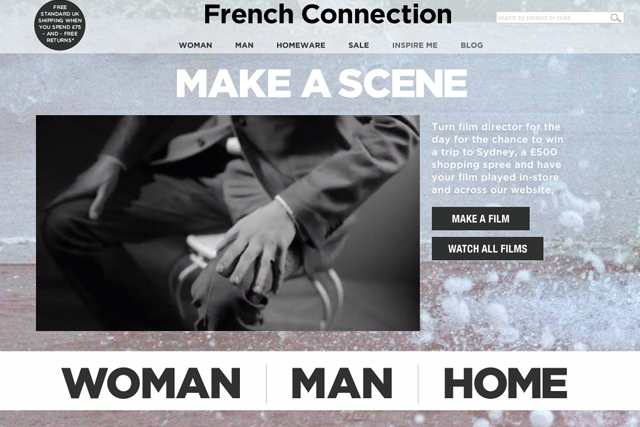 Visitors to the retailer's site are invited to 'make a scene' by creating a film from a combination of pre-shot scenes with actors wearing French Connection clothes.
Participants can name the film, select a soundtrack and pick a special-effects theme from genres including noir and comedy.
The site hosts a 'leader board' showing entries that have been shared the most via social media, with prizes available for the creators of the most popular content.
A global print, online and in-store campaign will launch next month featuring shots from the clips with the most interesting titles.
Manning Gottlieb OMD is handling the media planning and buying.
Jennifer Roebuck, multi-channel marketing director at French Connection, described the activity as 'a big step forward for [the brand] in terms of multichannel marketing'.
The digital platform and campaign creative was devised by agency 101.