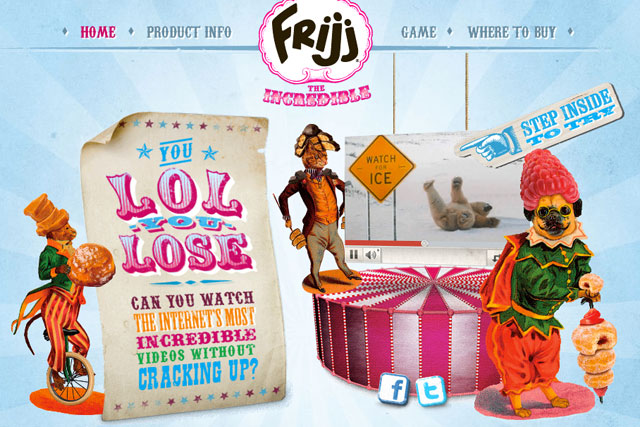 'The Incredible' range features three new flavours – honeycomb choc swirl, jam doughnut and sticky toffee pudding.
For each flavour the brand has designed a character and their packaging directs consumers to its Facebook page to find out more about them.
The campaign will start with a facial recognition game on the Frijj The Incredible website called You LOL you Lose, created by Iris.
Players are challenged to keep a straight face while watching amusing YouTube videos, and the facial recognition technology detects when they smile.
As part of the push in September the brand will also launch a free Pet Translator iPhone app. Outdoor ads, created by Grey London, will direct consumers to its Facebook page.
UM London handled the social media activity for the campaign.