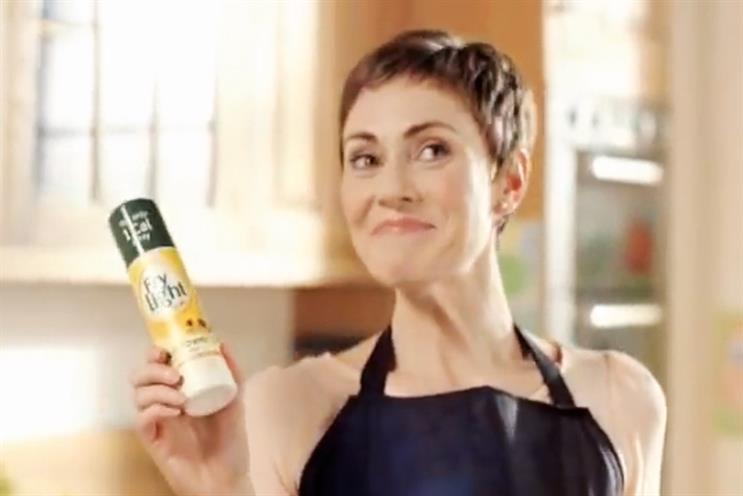 The brand has been speaking to creative agencies about a new campaign to be released next year.
Frylight has not produced much advertising in the past. It worked with Space City Productions and TVLowCost to create a TV spot featuring a ballerina that was released in 2012 and is still being used now.
But Frylight is set to become one of Dairy Crest's four key brands (alongside Cathedral City, Clover and Country Life) next year once Müller buys its separate dairy portfolio.
The £80 million deal is expected to be completed at the end of December. City analysts believe Dairy Crest may become a takeover target as a result.
A Dairy Crest subsidiary, MH Foods, owns Frylight.
Frylight, which claims to contain only one calorie per spray, is promoted as a product for those trying to control calories in their diet. Its varieties include sunflower oil, virgin olive oil and butter.