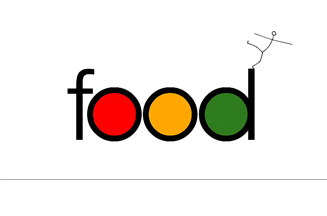 The Food Standards Agency (FSA) has once again incurred industry wrath, this time over its intention to run a salt-awareness ad campaign that singles out certain food categories.
As revealed by Marketing last week, the government agency intends to devote part of its £3m ad campaign to highlighting that cereals, ketchup, soup and bread have hidden levels of salt.
It is the latest phase of a drive that started in 2004 featuring a giant animated slug called Sid, who advised consumers to eat less salt. More recently, the activity has been fronted by comedian Jenny Eclair.
Consuming too much salt is one of the factors known to cause high blood pressure, which increases people's risk of heart disease and stroke (see table). The FSA is working toward reducing the average daily intake for the population to 6g per person by next year.
However, the FSA's latest salvo has gone down like a lead balloon, with cereal manufacturers holding an urgent meeting with the body to lobby for the campaign, due to start next month, to be dropped.
As Marketing went to press, both parties were remaining tight-lipped on any conclusions arrived at in the meeting. However, before the meeting took place, a spokeswoman for trade body the Association of Cereal Food Manufacturers expressed 'surprise' that cereal was being singled out.
In the past, the FSA has focused its 'salt' campaign on ready meals, sandwiches, pasta sauces and grocery-bought pizzas, which for the most part are dominated by supermarket own-brands. However, the sectors planned for inclusion in the latest phase of work have a much higher branded presence, with big players such as Kellogg, Warburtons, Heinz, Weetabix and Hovis all falling into the target groups.
Salt is an extremely touchy subject for cereal manufacturers. At the end of last month, Kellogg took a hammering in the national newspapers amid claims that the EU is drawing up legislation to prevent cereal manufacturers from using health claims to cover up the 'fact' that they are high in sugar, fat or salt.
At the time, Kevin Brennan, Kellogg marketing director and general snack food manager, confessed to being 'annoyed' and hit out at the 'incorrect' coverage.
Professor Graham MacGregor, chairman of campaign group Consensus Action on Salt & Health and a specialist in cardiovascular medicine, is set to further fuel Brennan's annoyance. 'The idea behind the FSA campaign is to make the public aware there is a choice. It makes sense to do this,' he argues.
MacGregor not only supports the choice of food groups being targeted, but highlights Kellogg as being a particularly bad offender on salt compared with its peers, claiming that its Corn Flakes range has significantly higher salt levels than some own-label equivalents. Kellogg declines to comment on these claims.
Corporate responsibility
The other brands and trade bodies in the FSA's firing line appear more relaxed about their inclusion in the campaign.
A spokeswoman for trade body the Federation of Bakers, will not comment on the activity specifically, but adds that it is working with the FSA on reducing salt levels in bread.
Nigel Dickie, director of government and corporate affairs at Heinz, says the company has an 'active partnership with the FSA' and is 'once again supporting this latest phase of the campaign'.
An experiential strand of the FSA campaign will give shoppers the chance to try lower-salt options including Heinz Reduced Salt and Sugar Ketchup. Heinz will also use the heightened consumer interest in salt as a springboard to communicate that, from next month, its standard Heinz Tomato Ketchup will match the FSA's salt-reduction target set for 2010.
While there is general backing for the FSA's ambitions, it will have to tread carefully if it is to keep food brands on side for the journey ahead. Given that 75% of salt in the UK population's diet comes from processed food, the agency will need the good will of brands to stand a chance of fulfilling its aims.