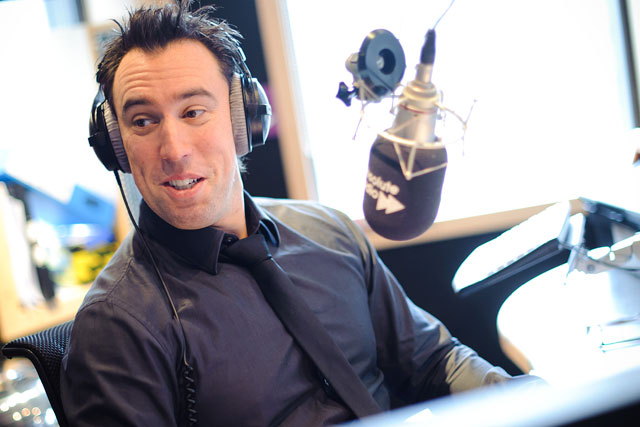 The campaign begins on Friday (8 February) with a teaser ad in the Daily Mail, which will be followed by a homepage takeover on MailOnline on Saturday, and then a four-page pullout in the Mail on Sunday.

Absolute Radio activity includes a six-part series, 'Design For Life', which will present a light-hearted look at important life events, such as holidays, the home, university and marriage.

The first 'A Design For Life' episode will air at 7pm on Sunday (10 February) and feature Christian O'Connell, the host of Absolute Radio's breakfast show and Ian Stone, presenter of Rock 'N' Roll Football, with well known comedians.
The weekend of activity will end with a double-page advertorial in the Metro on Monday.
These partnerships are the first major activity planned and bought by UM London since it won the business in April last year and they are part of a wider campaign, created by Abbott Mead Vickers BBDO.
Future episodes of 'A Design For Life' will feature Stone's co-host Ian Wright, Geoff Lloyd and Annabel Port of Absolute Radio's 'Hometime' show, and Pete Donaldson, presenter of the 'Sunday Night Music Club'.
Also on Absolute Radio, 'Spotlight' features will include a mixture of comedy highlights and information from the FSCS. All the shows will be available to listen to again on an FSCS-branded section of the Absolute Radio site.
Over the next year, activity on Absolute Radio will be tied into a campaign across the Daily Mail, The Mail on Sunday and the Metro.
Mark Oakes, head of communication, FSCS, said: "At FSCS we protect the majority of savers, and we were there for millions of people during the banking crisis, paying out billions of pounds.
"This partnerships campaign aims to make more people aware of the protection we provide, by tapping into key areas of interest and highlighting where we can help build financial confidence amongst the British public."
Follow @MaisieMcCabe