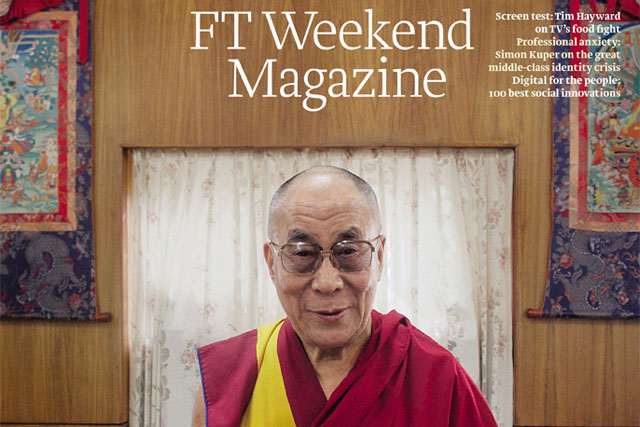 The FT is discussing initial ideas with agencies, in a process that may or may not lead to a pitch.
The campaign will aim to push the FT's Weekend subscription package, which offers access to online coverage on the website FT.com, plus the print FT newspaper and accompanying magazine at the weekend.
The work is expected to launch in Q1 next year.
Adam & Eve/DDB, the FT's global creative agency, has been approached with the brief. The social brief is separate too and will not affect A&E/DDB's relationship with the newspaper brand.
Catherine Jacklin, the director of global brand and b2b marketing at The Financial Times, said: "We continue to work with Adam & Eve/DDB as our global creative agency, as well as specialist agencies on a campaign basis.
"We have not instructed any other agencies to pitch for [the global creative] business."