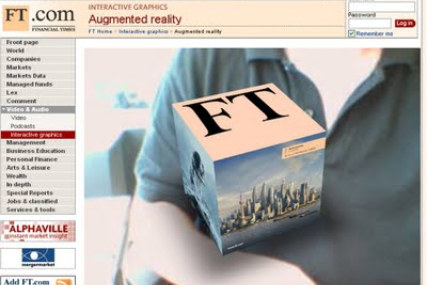 The move away from the independent ABCe audit comes amid increasing scepticism and discord over the metrics currently available to advertisers and their agencies for online magazine and newspaper brands.

Last month, News International took the controversial step of withholding its monthly ABCe figures for its entire portfolio ahead of Times Online erecting a paywall next month.

But despite the move, News International "continues to work with ABCe" as members, under the proviso that its sites must be publicly certified at least once within the next year, as stipulated by JICWEBS - the UK committee that defines the auditor's standards.

The move by News International had already raised concerns about the future role and viability of ABCe, an organisation built on transparency and accountability since 1997.

The decision now by Pearson to completely pull out of ABCe membership could result in a complete review of the current auditing process in the UK.

An FT spokesperson said: "The FT no longer participates in ABCes as volume traffic measures have become less relevant to our advertisers and clients. We do not intend to compete on volume, rather the quality of our registered and subscriber readership."

The announcement comes in the same month the business newspaper launched its own audience measurement system, called the estimated Average Daily Global Audience (ADGA).
Conducted with independent assurance from PricewaterhouseCoopers, the model measures the number of people globally who, on an average day, read FT journalism in print and online.
ADGA uses a combination of sources including syndicated national and regional readership surveys, unique user and browser data, FT research based on large samples of its reader/user base as well as ABC circulation figures.
Duplicated consumption is also removed in an attempt to more accurately track numbers of actual people as opposed to computers.

Anita Hague, global research director at the FT, is convinced the new measurement offers advertisers a new way to better understand and quantify audience in a multi-platform environment, and hopes it will be adopted by other media owners.

"We are happy to make the methodology available to any other interested party," she said. "It responds to the demands of media partners seeking more comprehensive and relevant audience analysis."

The new system and its claim of greater accountability already has the backing of James Jennings, joint managing director of WPP media agency Maxus.

He said: "On and offline can no longer be treated as silos or disparate disciplines. The FT's recognition of this need, with a clear and transparent approach, should be seen as an important step forward, as well as a sign of confidence in their continuing ability to deliver the right audience across multiple touchpoints."

Ben Hughes, deputy chief executive of the Financial Times, called it a "ground-breaking move", adding: "It's the first time that a single measure has been developed that takes into account a global digital and online audience.

"Traditional measurements (ABCs and readership surveys) focus on one or the other and are not consistent across the globe. It's the quality of our registered and subscriber readership that matters to our advertisers, rather than volume."

Hughes also reveals the FT is developing an audited global paid-for circulation number, which counts everyone who pays to consume FT content.

Richard Foan, managing director of ABCe, said: "Innovation in digital continues apace. Almost 300 companies are now part of ABCe and the delivery of industry approved standards for digital measurement.
"These globally applied standards are already used by Nielsen, comScore, Google, Omniture, Webtrends, Nedstats and many other analytics providers of course.

"These standards were first delivered in 1997 and have been regularly reviewed and evolved ever since, to ensure they continue to be relevant to our industry as it evolves."