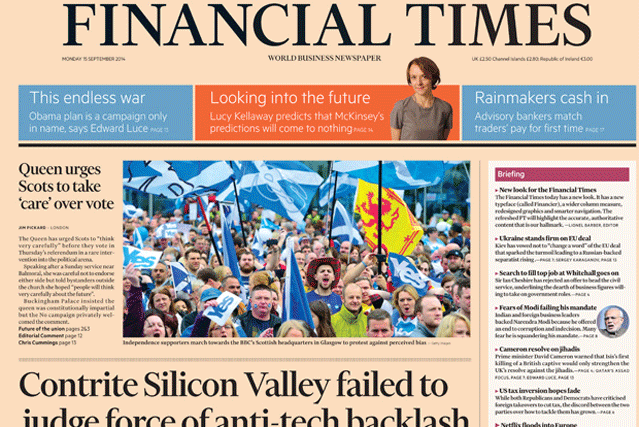 A sample of 15,000 registered FT.com users were split into three groups and encouraged to whitelist the website by giving them varying degrees of access to content.
Meanwhile, nearly half (47%) of users who had words removed from their story whitelisted the site (below). This went up to 69% for users whose access was restricted entirely. One in 20 users (5%) whitelisted the site without any prompting.
Registered users only make up 0.75%, while about 20% of the FT.com's traffic comes from people using ad-blockers, the FT said.
Last month, the financial newsbrand released an advertising charter, which outlines its commitment to readers on issues like trust and transparency. It claims user experience will never be compromised by the ad experience.
Publishers such as The New York Times have experimented with blocking website visitors using ad-blockers, while Facebook has sought to nullify the likes of AdBlock Plus by making commercial content indistinguishable from non-commercial content in newsfeeds.
Dominic Good, global advertising sales and strategy director at the FT, said: "Through open dialogue with FT readers we are emphasising the importance of advertising as a revenue stream for quality, independent journalism.
"These results show that FT readers accept advertising as part of the reader/publisher value exchange, and they trust us to create the best possible advertising experience with our partners."