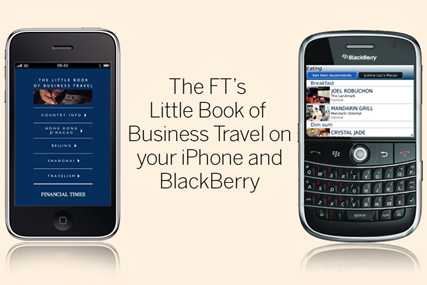 The apps will be free of charge to consumers and comprise travel content from the FT's Little Book of Business Travel (LBBT) covering Bejing, Hong Kong, Macau and Shanghai.
Content is written primarily by FT journalists.
The apps will be advertiser-funded and follow the launch of an FT.com app last year. The FT.com app was only available to FT.com paid subscribers.
The new app is being advertised on BBC.com, BBC mobile and a number of mobile ad networks.
The new app will be available from the Blackberry and Apple stores.