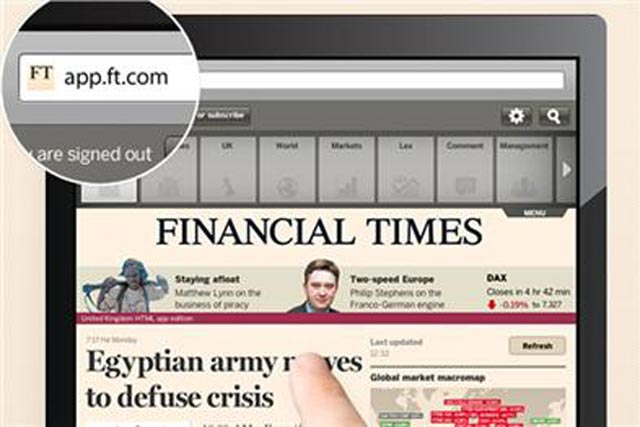 The Financial Times launched the app, which cuts out Apple's ITunes store and other distribution channels, on 7 June.
The move marked the first of its kind by a major newspaper group and came after the FT expressed concern about the lack of data disclosed by Apple about the behaviour of users of apps distributed through its stores.
John Ridding, FT chief executive, disclosed in his recent monthly internal update to staff that the app was downloaded 100,000 times in its first week.
The publisher now reports that up to today (24 June), it is nearing the 200,000-download mark, as users believe it is quicker and boasts more comprehensive features than the FT's older apps.
The figures, which have not been independently verified, will be of interest to other newspaper publishers, which are looking to cut out Apple's ITunes store.
The FT has been supporting the app with e-mail and in-paper marketing.
A spokesman for the company said: "We've seen strong demand for the FT web app since its launch. We have an ongoing marketing campaign encouraging users to migrate to the new platform and we're confident we can maintain the momentum."