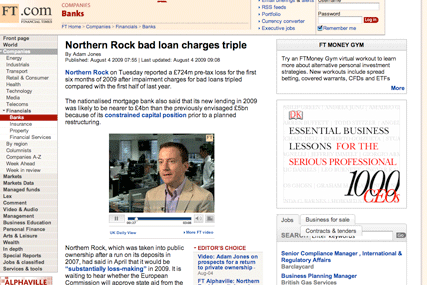 FT.com, which also revealed it has 117,200 paying subscribers, allows registered users access to 10 free articles before they have to subscribe.

It claims to have posted an 18% increase in registered users since January.

FT.com has also seen monthly downloads reach one million, with more than 170 videos being produced every month.

The recently released FT iPhone app has also seen high user numbers, attracting 48,000 users, 189,000 sessions and an average session length of more than 10 minutes in its first two weeks since release.

The Pearson-owned newspaper is launching a new online clippings service today, where registered users can save, store and share articles and webpages through FT.com. The service is available at www.clippings.ft.com.

Users of the new service will be able to set up a clippings list, to save articles for future reference and share their lists with friends and colleagues. Premium FT subscribers will also be able to save non-FT content.