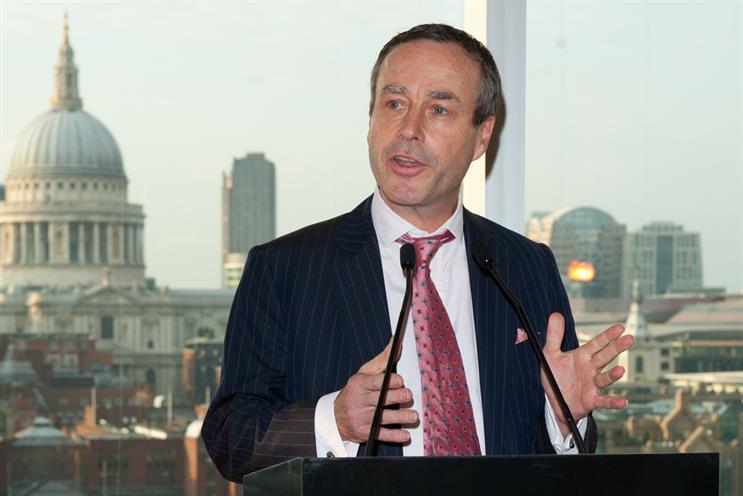 More than 300 leaders from media, business and beyond gathered for the Financial Times' 125th anniversary last week, hosted by the group chief executive, John Ridding, and the editor, Lionel Barber.
Paper boys, printing press illustrations and the title's award-winning app were all featured in an evening that drew from the FT's long history. Barber (pictured) reminded guests that quality journalism is an "arduous, costly enterprise", but is well worth celebrating.
Radio proving a hit for the UK at Cannes
Three years after its failure to pick up any Radio Lions at Cannes, the UK has walked away with ten at this year's festival. Particular credit must go to Ogilvy & Mather London, which returned from Nice airport carrying one gold and seven silvers, thanks to its work for Dove, Philips and the WWF. Adam & Eve/DDB and Bartle Bogle Hegarty also impressed the judges with their Volkswagen and Weetabix campaigns. No doubt music to the Radio Advertising Bureau's ears as it continues its quest to move the medium further up the charts at ad agencies.
Radio Times turning 90
Radio Times, the world's longest-running TV and radio listings magazine, is celebrating its 90th year with an exhibition at the Museum of London showcasing some of its most memorable covers. The weekly has captured the zeitgeist over the years, from royal weddings to the outbreak of war, from moon landings to a victorious World Cup. Even the Daleks are featured. Not bad for a mag still largely believed to be the most profitable in the UK.
And one thing we don't…
Ofcom being forced to wade into the Sky/BT battle
Tensions continue to rise ahead of the much-anticipated showdown between BSkyB and the newcomer BT Sport. In the latest salvo, the regulator Ofcom has been forced to confirm Sky does not have to undermine more than 20 years of sports heritage by running BT Sport ads across its Sky Sports channels. Sky's Graham McWilliam was pleased by the decision, saying BT's demands were akin to Tesco expecting to advertise inside Sainsbury's. He added: "BT has reinforced its reputation as a serial complainant."