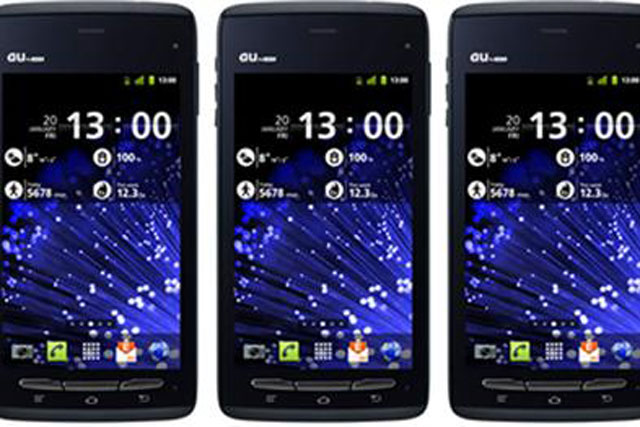 Brand activity will focus around Fujitsu's "infinity" logo, but will drop the Arrows sub-brand that is uses on some of its phones in Japan, in order to focus on building awareness of Fujitsu as a mobile brand in Europe.
James Maynard, product marketing director for the Fujitsu mobile business in Europe, said the brand had money to spend and would look across all different media to advertise.
The brand is set to take a measured approach to marketing and will not lay out the kind of marketing investment undertaken by big spenders Apple and Samsung.
Maynard said: "We've got sufficient funding to support a market launch and continue it long term."
The creative brand direction for Europe remains in development, with Fujitsu in discussions with its established agency network and other agencies.
The company is currently in talks with all the major operators at the Mobile World Congress in Barcelona, as it hopes to launch the phone proposition in Europe in Q4 2012.
Fujitsu will leverage its ties with telecoms firms, which it already works with consistently, to provide back-end systems in Europe, in order to drive its entry to the market.
The mobile firm is gearing up to launch globally because its domestic Japanese market has now moved from a feature-phone-rich market, towards a smartphone-orientated environment.
Fujitsu phones are advanced technologically because LTE is already in Japan and the country has also had NFC for four years, with people using their phones to swipe into the underground system.
Maynard said the phones would still be manufactured in Japan because people expected "high quality" from Japanese products, meaning the phones would not be positioned in the low-end of the market.
Fujitsu will emphasise the call-quality of its devices to differentiate itself from other smartphones, which often neglect call quality at the expense of other features, it says.
Fujitsu phones run on what the brand calls a "human-centric engine", which includes functions such as an increasing ring-tone volume when there is lots of ambient noise, or a buffering of the gaps between words to slow conversations down or speed them up, depending on the speed the user talks at.
Follow Matthew Chapman at @mattchapmanUK