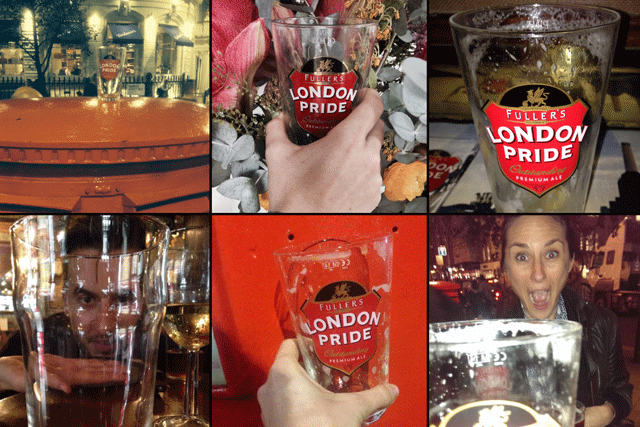 It asks the public to follow @London_Pride on Twitter and tweet a picture of their empty pint glass with the hashtag #EmptyPint.
Fuller's will then send the user a code to exchange at the bar of any Fuller's pub for a fresh pint of London Pride.
The campaign was created by The Corner and will run until the 16 November. Tom Ewart took control of creative direction, Rob Amstell did the copywriting, Matt Lancod is the art director for the campaign, and Neil Hourston is the planning director. The media agency is UM.
The initiative is supported with outdoor ads around London, nearby participating pubs and ads in the Metro and Time Out.
Lucy Crook, the group brand manager at Fuller's, said: "To build on the success of London Pride's Made of London campaign we set The Corner a brief to create a campaign that would be relevant to the pace of modern London, while at the same time continuing to acknowledge the brand's iconic status as a true London original, made for Londoners since the 1950s."
The campaign follows above-the-line print and outdoor ads for London Pride over the past two years, which have featured empty pint glasses glistening in the sun alongside long-form descriptions of the brewer's heritage.
Neil Simpson, a founding partner at The Corner London, said: "'Getting the drinks in' is something Londoners have done since time immemorial and being able to receive a free pint direct from the brewer with just a simple tweet is a novel twist on an age-old moment down the pub."