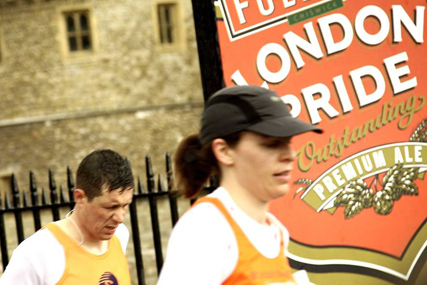 Running in the Evening Standard, the Fullers London Pride activity has been created by DCH and runs ahead of the sports event this coming Sunday (25 April).
The first push features a call to action which encourages readers to submit messages of support on the Evening Standard's website.
The second execution, appearing on 23 April, is a good luck message from Fuller's with a selection of the supportive messages submitted by readers.
Next week the brewer will also run press ads congratulating those runners who took part.
The activity runs in conjunction with a double page spread in The Evening Standard, which features a map of the Marathon course, as well as signposting the pubs along the route and details of the two London Pride/BBC London Cheering Stations.
David Spencer, brands marketing manager at Fuller's, said: "The London Marathon is a homeland event for us. As official beer sponsor of the event we get very involved in the whole ethos behind what an incredible feat it is.
"This campaign uses a newspaper that Londoners have great affection for, and the ads clearly communicate our enthusiasm and admiration for the event and runners. We hope everyone has a great Marathon."