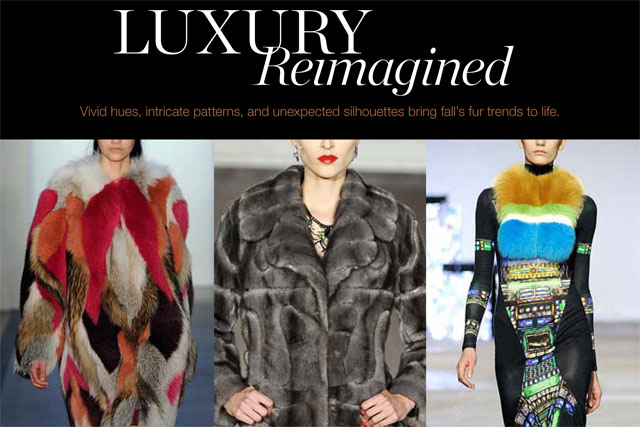 The campaign will include a full-page ad in Conde Nast's Vogue, showcasing how fashion designers are using fur, a move likely to draw condemnation from the anti-fur lobby.
The campaign comes on the back of an ad from the trade body that ran in last week's Economist, which highlighted how successful the fur industry has been in spite of the global economic recession.
Next month's activity will include a joint campaign in Conde Nast's GQ featuring US fashion designer Rick Owens, while the publisher's House and Garden Magazine will carry a raft of activity promoting how fur is being used decoratively in home furnishing.
The International Fur Trade Federation tacitly acknowledged the furore that the move it likely to spark. Mark Oaten, the federation's chief executive said it had been "too timid in the past".
He said: "All told the spend on this campaign is in excess of a million dollars, but with more and more people wearing fur and prices reaching record prices now is the time to drive home the message about fur's unique story both in terms of the incredible rise in demand and the way it's being used now by designers at all ends of the fashion spectrum.
"We have been too timid in the past. This new spend and direction marks a turning point in our marketing and PR work as we move onto the front foot."