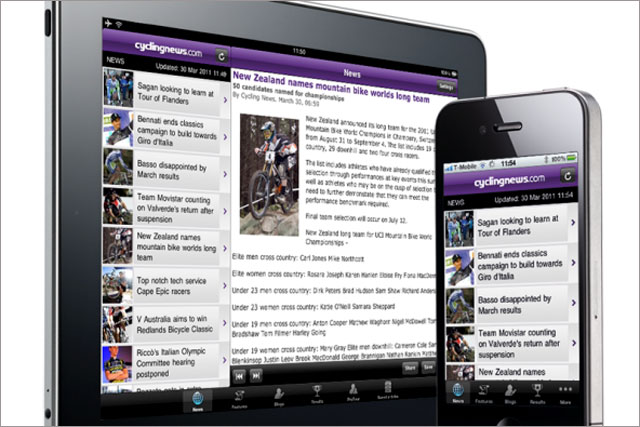 Future's Cyclingnews.com website launched new iPhone and iPad apps ahead of the start of the Tour at the weekend, to provide live race reporting.
The publisher's existing free app, it says, is currently installed on more than 58,000 devices and the new paid-for app is available to buy through an in-app purchasing system for £1.19.
The new apps follow the launch earlier this month of a new customer rewards programme called Daily Deal, powered by Future's BikeRadar.
Daily Deal is an email alert offering BikeRader's readers savings on biking products, events and services, which Future claims already has thousands of consumers signed up.
Mark Cantwell, associate publisher for Future's cycling portfolio, said: "We have put a lot of work into our digital products this year at Future and the sports portfolio specifically has invested heavily in video and app development, as well as improving the user experience on our sites.
"We're passionate about cycling and the new live race-reporting Cyclingnews app provides consumers with another route to access our market-leading content.
"Combined with the Daily Deal, which allows us to offer our customers more great deals, we are engaging with our customers at all levels and constantly trying to improve the customer experience."
Like its rivals, Future is in the midst of developing the digital wing of its business into profit with the development of a range of apps, web and mobile platforms to serve its niche-interest readers.
Future currently produces the UK's number one paid-for lifestyle app for its T3 magazine, and the company announced in May that its digital activities were in profit for the first time, driven by a digital ad revenue increase of 44% in the UK.