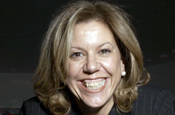 The group, which publishes a range of specialist titles in areas such as gaming, music and cycling, announced a 2 per cent growth in revenue to £162.9 million and a 9 per cent rise in operating profits to £14.9 million for the year to 30 September.

Stevie Spring, the chief executive of Future, said ad revenues for October to December would be ahead of the same period of 2007, on the back of circulation increases across its titles.

She said: "How many media companies are up in circulation, up in advertising, up overall, up in online and pacing ahead in ad revenue for the first quarter?

"In some ways we are a bad barometer of the general advertising market. Interests such as cycling and gaming are doing really well so we're more a reflection of that."

Future is continuing to invest in its online strategy, including a magazine that will run on PlayStation 3 via the PlayStation Network.

Spring said: "We are resilient and bucking the trend but we need to be quick on our feet next year."