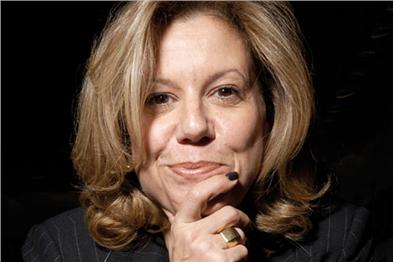 Revenues for the six months ended 31 March at the UK and US-focused special interest magazine and customer publishing group dropped 4% year on year to £68.8m; excluding closures they were flat.
The top-line performance was a case of "running to stand still", but there was a clear digital growth story, the company's customarily bullish chief executive Stevie Spring told Media Week this morning.

She said: "We invest a sizeable proportion of our pre-tax profits. Just on a straight line, the profit has gone down a couple of million."
"Treat that as an investment in our business, because otherwise we would have slashed and burned to do it. If you just look at the digital investment, our digital product growth investment is something like £7m in the half."
Group advertising revenues dropped 4% to £20.4m, although UK advertising revenue rose 2% to £13.3m.

UK ad revenue was driven by a 44% rise in digital, enough to compensate for a decline in print put at 10% to 12% by Spring.
Future's largest revenue stream, content sales, suffered a 7% drop to £40m and also experienced print declines and digital growth.
Sales of digital edition rose tenfold, but newsstand sales "remained challenging", according to a company statement.

The company's third revenue stream, custom publishing, rose 27% to £6.1m.