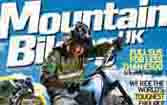 Bikeradar.com will be launched this weekend, to coincide with the start of the most prestigious cycling event in the calendar, the Tour de France, the first leg of which begins in London. The site will be a central portal for bike enthusiasts. Simon Wear, Future's chief operating officer, said Bikeradar.com will provide news and results, the world's biggest routes library, in-depth interviews and forums on cycling.
Bikeradar.com will make use of the community and user-generated platform of Bikely, which was bought by Future in April. Bikely provides a platform through which cyclists can upload their routes to share with other users.
Content will be derived from Future's four biking titles: Mountain Biking UK, Cycling Plus, What Mountain Bike and Procycling. In addition Wear said that a team of eight journalists have been employed in the UK to create bespoke content.
Cyclingnews.com, which launched in 1995, claims 500,000 unique users a month. It focuses on road, mountain, track, cross and BMX racing.
Wear also confirmed that Future is in talks with behavioural targeting firm Revenue Science about an advertising deal. Revenue Science provides publishers with technology that targets advertising at customers depending on a number of behaviours the user has displayed online. Future hired Revenue Science UK managing director Richard Foster in May. Sky was the latest to sign a deal with Revenue Science, as revealed in Media Week (June 26).