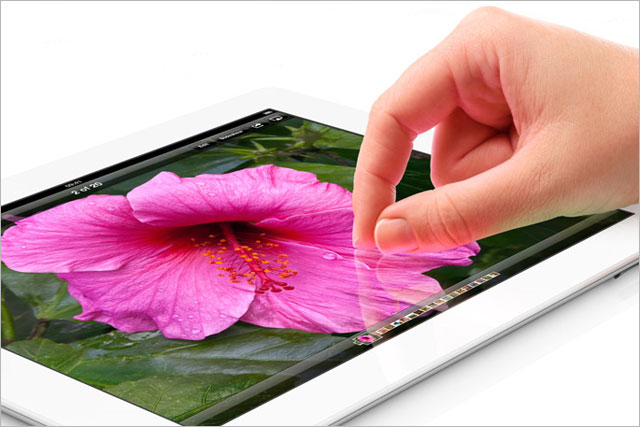 Tap! magazine staff worked through the night to launch the app today.
It has been released just 12 hours after the launch of the new iPad, although internet rumours have proved to be reasonably accurate about the product's specifications.
The free app exploits the tablet's advanced technology, including an HD screen, 4G network capabilities and a faster processor.
Apple's new iPad does not go on sale until 16 March in the UK, but the app can also be used with older models.
Christopher Phin, Tap!'s editor, said: "We're offering this app for free as a way to reward our customers for their loyalty, and we're also running a competition for customers to win a new iPad, which is a great incentive to drive downloads."
The new iPad app is available free for owners of existing Tap! or MacFormat apps.