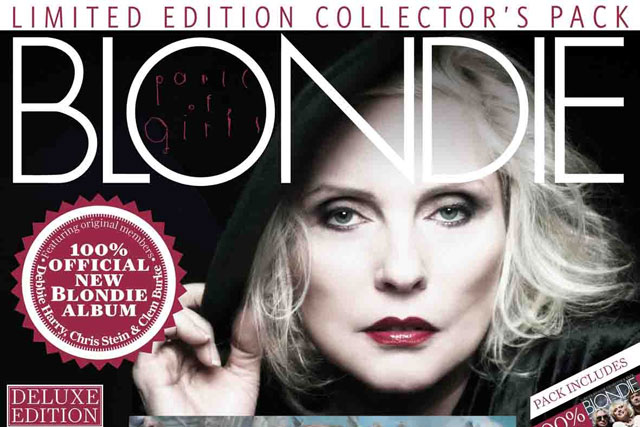 The Blondie Fan Pack is available on UK magazine stands, priced at £14.99. The pack includes the track 'Panic of Girls', and is on sale across 3,000 non-traditional music retail outlets on the high street including WHSmith, Tesco, Sainsbury's, Asda, and Waitrose.
Chris Ingham, Future Publishing music group publisher, said: "Future's fan pack format is already a proven success, with great sales delivered for the unique, collectible packs we've created for new Slash and Motorhead albums under the Classic Rock banner in the past six months.
"This partnership with Blondie takes the pack format into the mainstream – delivering a new album, with exclusive-to-us extra tracks, in a deluxe format with a bespoke magazine and a host of exclusive extras, and all for a premium price.
"The opportunity is so simple its genius – putting high quality new music product with must-have added value editorial content into a retail environment – the UK newsstand – which is 10 times the footprint of traditional music retail space.
"Pre-sales are strong and Future continues to turn up the dial on publishing innovation."
Traditional partners such as HMV, Play and Amazon are also selling the pack, which includes two bonus tracks alongside a 132-page magazine detailing the recording of the album and the band's history.
After a period of exclusive sale via the fan pack, the band's ninth studio album will go on general release on 4 July, as the band embarks on its European tour.