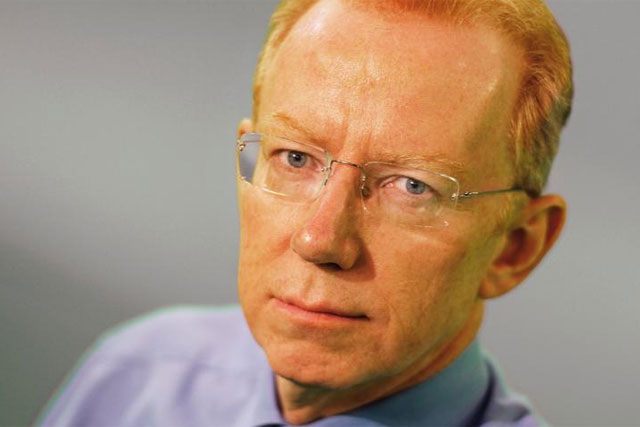 Yesterday, Future's half-year financial results to March revealed a fall in operating profit, but growing digital revenues that now make up 25 per cent of its total, up from 18 per cent a year earlier.
Wood told Media Week: "The revenue mix is becoming more complicated, but we'll keep up the momentum towards a digitally focused business. It would nice to get beyond 50 per cent of our revenues from digital, though I wouldn't like to put a timeframe on that. Then we would be inured to the volatility of the print market."
The shift marks progress in the publisher's move toward becoming a digitally focused business, through tablet editions of its publications such as T3 and websites like Techradar.
The publisher now has more than 300,000 subscribers to digital editions, up over 75 per cent since March 2012.
Future made £700,000 operating profit over the six months to 31 March, down 41.7 per cent year on year, while revenues also dropped to £54.6 million in the period, down 10.6 per cent year on year.
Meanwhile, group digital revenues were up 33 per cent year on year in the six-month period. Digital advertising now represents 57 per cent of total advertising, up from 47 per cent a year ago.

Wood attributed the slide in revenue to a lull in advertising spend from the video games market, served by many of Future's key titles including Edge magazine. Launches of the new Xbox One and Sony PlayStation4 consoles should reignite the marketing spend around new software for these products, according to Wood.
Future made a pre-tax loss of £300,000 in the six months to 31 March, although this was down 57.1 per cent from a year earlier.
Wood expects to see a rise in profits for its next reporting period, the full year to September 2013.
He said: "In terms of the returns, we expect that as our digital product sales go, the numbers will improve. The number of tablets being sold is increasing that channel to market on a month-by-month basis."
Future plans to supplement the decline in print revenues through an increase in one-off, high-margin bookazine publications.
Wood said: "It's not a pure move to digital. We believe that we can offset a lot of print declines through bookazines, which means that we can then see the digital revenue and profit growth hit the top and bottom lines."

The publisher sold its rock magazine titles Classic Rock and Metal Hammer in April to the newly formed company Team Rock for £10.2 million.