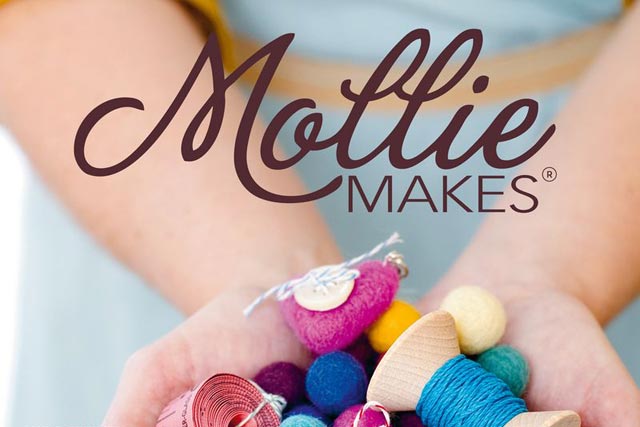 The monthly title will hit newsstands on 12 May, priced £4.99, and will include a cover-mounted, ready-to-make craft kit. It will comprise 100 pages, but the publisher has yet to confirm the ratio of advertising to editorial.
Mollie Makes will also be available via the Zinio platform for tablets and iPads from its May launch. Users will be able to virtually leaf through an exact digital replica of the magazine.
It will be the seventh crafts title to be added to Future's UK portfolio, which already includes Cross Stitch Collection and Simply Knitting.
The title will be produced in Future's Bath office by a team including editor Joanna Heptinstall and art director Jane Toft.
Heptinstall said crafters today were inspired by "vintage" and that they were "crafting socially in cafés and clubs and sharing their ideas globally, using the internet as a giant poster".
Kerry Lawrence, group publisher for Future's hobbies and craft portfolio, said: "Future has a long-standing track record of launching fresh and innovative craft magazines, and this latest addition to the portfolio is set to continue that tradition."
The special-interest media company has another new launch scheduled. Last week, it announced the May launch of print and tablet magazine iCar, which will target a "new breed" of motoring enthusiasts interested in "cutting-edge cars".