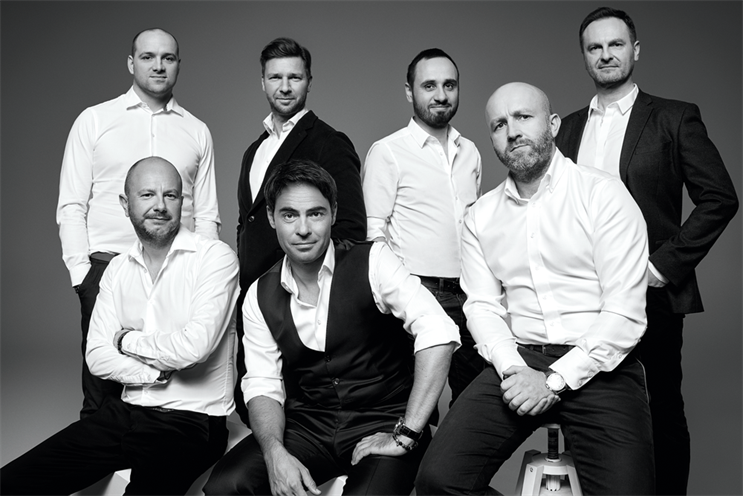 We live in the most thrilling time in the history of our industry.
Ten years ago, the world was so different. Consumers were easier to reach, the choice of touchpoints limited. Agencies focused on shooting TV ads and buying gross rating points.
And then the internet killed it all. The big agencies watched the digital train leave the station; their full-service offering stopped being full service. Small specialised shops quickly filled the gap, offering what clients now wanted: digital.
Finally, everyone realised that digital had to become part of their core offering. The new hot digital shops were bought by traditional agencies.
The full-service agency concept was saved. What both creative and media agencies could propose was relevant again. The new complex world became simpler.
But the new definition of full service requires more.
And, again, the internet is to blame. Digital is where media and creative have to work closer together than ever before.
Strategy, creative, media and technology working seamlessly together is the new black.
Technology doesn't just mean mobile, programmatic, performance marketing, SEO – digital marketing in general. Look at the biggest acquisition of the past 18 months: SapientNitro bought by Publicis for $3.7 billion. $3.7 billion!
Which advertisers can afford to ignore e-commerce platforms today? Our industry is already responsible for building the image and traffic of so many e-commerce businesses. Doesn't it make sense to extend our service in this field?
We were lucky at Group One. In 2013, we were one of the first to merge content and media: a creative agency with multiple Cannes Lions on its shelves and two media agencies – one specialising in traditional media, the other with strong online competencies. We moved all our companies under one roof and encouraged them to work together.
Three years later, our vision of offering strategy, creative, media and technology under one roof has been vindicated. Take our latest campaign for Amazon. We won the business with a print campaign idea. Our creatives introduced their media colleagues to the client. It soon changed to a multichannel, interactive campaign – Amazon's first in Poland.
At the start of 2015, we had 12 clients working with more than one of our companies. That number now tops 30.
Last year, we acquired Gong, Poland's hottest digital shop. We also bought 2LM, an e-commerce development company. Our billings will exceed €50 million this year. We have won 15 Effies in the past two years and numerous creative awards. Gong was named the IAB's Digital Agency of the Year. Our client list has grown and now includes ING, Amazon, Castorama, TUI, Lenovo and L'Oréal.
We have also branded Robert Lewandowski, one of the world's best footballers.
We live in exciting times.
The challenge for us all is to make sure that, as things change, creativity doesn't take a back seat. At Group One, we are confident that the industry transformation, the new tools and the new talent will lead to better ideas. Relevant ideas that bring real value to people's lives. Ultimately, this is and always should be our raison d'être.
Declaration of independence
What independence gives us
Fearless attitude, broader business perspective.

The most important thing I have learned in the past year If you change nothing, nothing will change.

The most cutting-edge tech we're using Double-click solutions combined with our own tools.
At a glance
Founded 2013

Principals Marek Zoledziowski, chief executive and founding partner; Maciej Hutyra, Jacek Koltonik, Jakub Potrzebowski, founding partners; Wojtek Putrzynski, chief executive, Change; Kamil Wiszowaty, chief executive, Value Media; Bartek Golebiowski, creative director, Gong

Staff 250

Locations Warsaw, Gliwice, Wroclaw, Rotterdam