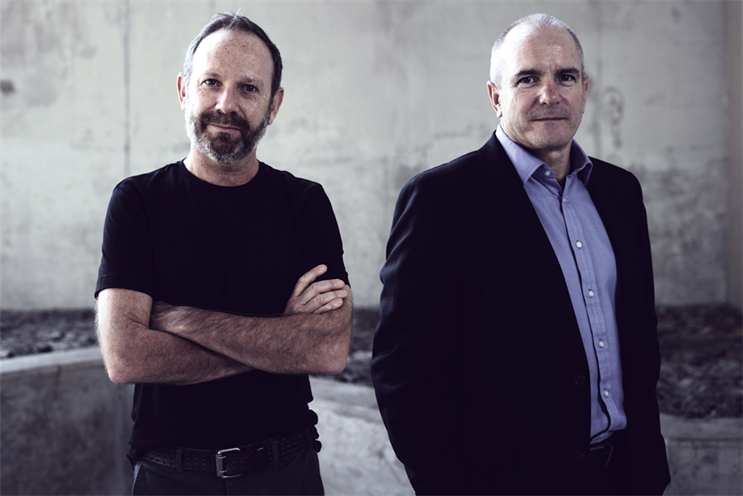 It's sometimes referred to as a "purple patch" – a time of notable success or luck. "A period of excellent performance where nearly everything goes right," as one dictionary defines it. And we are thrilled to admit that we find ourselves in one right now.
We adopted the colour purple many years back because, with a name like King James, it was unavoidable. And all the other colours were taken.
Truth be told, we've never really had a terrible year, not in the 18 years since we started. Granted, we never set any targets but, as long as we were having fun and not losing money, we were content. With no objectives in mind, we had no goals to fall short of.
Our growth hovered between 10 and 20 per cent every year, albeit off a small but incrementally growing base. And even when global recession kicked in, we managed to never once consider closing our free staff bar (open every day).
During that whole time, our creative product was OK – better than average, some would say. We won a few big prizes here and there without ever quite managing to set any single awards show alight.
Some years, we would manage the rare balance of growth and creative performance and, during these times, we won the industry's business accolades that kept us on the list of agencies worth consideration (or acquiring). Despite a few flirtations, we stuck to our independent guns and we're grateful that we did. Every time we thought it was as good as it gets, it wasn't.
The past few years have been rudely good to us and we'd like to think it was more by design than luck. The catalysts, as it turned out, were intentional. With the digital era well under way, we set our sights on a new kind of work that required a dramatic change to our very structure.
We rebooted our digital offering, outwardly relaunched it as Punk Digital, while inwardly collapsing our creative studio so that no silos existed. We literally forced our divisions together by sitting our "specialist" executive creative directors in the same room. This physical change enabled us to rethink the kind of clients we wanted to work with. Our first opportunity to test the model came with no small amount of pain.
A difficult decision
In 2014, we controversially resigned our most-awarded above-the-line client to take on its larger, more media-diverse competitor, which wanted a more integrated approach. Sanlam would become our first true media-agnostic challenge.
Towards the tail end of 2015, we were named Agency of the Year at the African Cristal awards and topped the creative rankings at our very own Loeries, winning awards across virtually every discipline.
This shift in our business model resulted in 39 per cent growth in 2014 and 21 per cent growth in 2015, and in us being awarded AdFocus Large Agency of the Year 2015. And if all that wasn't enough of a high, arriving back at work this year to the news that we had been given the country's fourth-biggest account, Pick n Pay, most certainly was. The account hasn't moved in 48 years, making it something of a historic win for an independent agency. If nothing changes for the rest of the year, we will have grown 50 per cent.
This momentum bodes well for the future. We've made several acquisitions to strengthen our integrated offering in Johannesburg and expect to have our first office outside South Africa in the next few months. It's a giddy time for us and, if we have a chance to cloak the rest of Africa in the colour purple, we'll give it our best shot.
At a glance
Founded 1998

Principals James Barty, chief executive and co-founder;
Alistair King, chief creative officer and co-founder

Staff 300

Locations Cape Town, Johannesburg
Declaration of independence
What independence gives us Freedom, empowerment, distinctiveness.

The most important thing I have learned in the past year Culture trumps process.

The most cutting-edge tech we're using Virtual reality – Unity. Web – WebGL, HTML5, canvas, advanced JavaScript, D3. Kinect motion-sensing, Arduino sensors and Raspberry Pi for installations. Mobile – native platforms, Swift. Internally – Slack and Trello for communicating around projects.