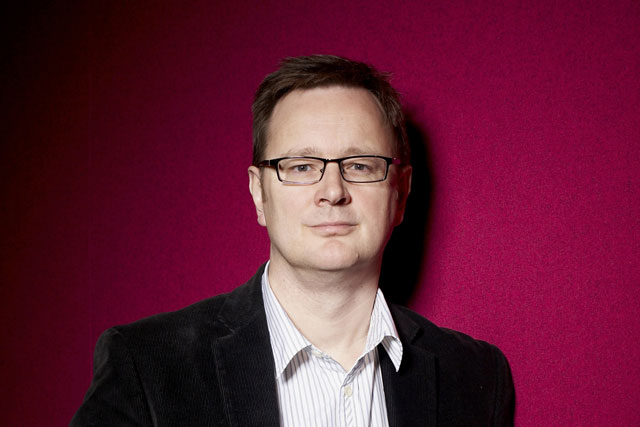 Arguably, regional press woes are embodied no more poignantly than in the figure of Ashley Highfield, the chief executive of Johnston Press.
Highfield has had lots of bad news to announce lately. The worst of it is that there seems little immediate prospect of the gloom ending. To survive, regional media must replace declining conventional print-based revenues with new digital streams - and who better to lead the charge than Highfield, a man often touted as a digital economy guru?
Unfortunately, this proposition is undermined somewhat when you remember that he earned this reputation at Microsoft and the BBC, organisations that, albeit for different reasons, have never had much cause to worry about revenue. He certainly had big resources when developing the very successful iPlayer and the ill-conceived Project Kangaroo for the BBC.
What is certainly not in dispute is the notion that he is part of the generation that created the terms of reference and, indeed, the rhetoric by which some media owners - notably those with a print heritage - are invited to contemplate an ever-more dystopian outlook.
For instance, in March, he was on a conference platform reiterating his philosophical distaste for the whole notion of the "paywall".
For those whose ideas were set in stone at the turn of the century, before the first dotcom crash, this attitude is almost a given. However, what has also been surprising about Highfield is his seemingly lukewarm attitude towards the potential for deriving mobile access revenues: in March, he revealed that, though Johnston is exploring paid-for iPad apps, 140 of its other mobile apps will remain free.
True, he has stated a desire to double the average amount earned per digital user over the next three years and provided more detail on these plans in a strategy update issued this week.
However, with Johnston continuing a programme of closures, mergers and cutbacks, observers have been seeking reasons to be cheerful in other areas of regional. There will be much interest, for instance, in how ad sales restructures at Northcliffe Media and Trinity Mirror Regional pan out.
1. The regional newspaper death toll for 2011 stretched to more than 30 titles.
2. In December, Trinity Mirror rejigged its regional management structure to create 20 new digital positions as it looked to increase its focus on digital publishing and streamline its reporting structure. In March, in revealing that profits had been hit not just by the downturn and longer-term structural factors but also by rising newsprint prices, it announced a programme of paid-for iPad edition launches. Trinity is also in the process of merging its national and regional digital ad sales teams.
3. Recent Daily Mail & General Trust interim results saw revenues at Northcliffe Media fall 10 per cent year on year across the six months to March 2012.
4. Last week, Johnston Press announced that five of its dailies were to be turned into weeklies - including the Northampton Chronicle & Echo and the Halifax Courier - and 12 more may follow suit. Despite posting losses of £144 million last year, it stated plans to relaunch each of its 170 titles by the end of 2012 in what it called a move to "platform-neutral" publishing. This week, it announced the appointment of the agencies Elvis and Universal McCann as part of a £1.5 million drive to communicate this change to readers.
5. Archant's recent results indicated that revenues had been improved in the second half of 2011, but profits for the year were down 29 per cent to £10.4 million.
6. Last week, as the first part of an initiative in a joint venture revealed in October 2011, Trinity Mirror Regionals and Northcliffe Media announced they are to offer combined ad sales packages to advertisers. The joint venture sees Northcliffe reduce its commitment to the sales house Mediaforce and hand responsibility for much of its ad sales to a revised version of Trinity Mirror's regional sales house, Amra - though Mediaforce has retained premium digital sales, notably on the LocalPeople and ThisIs brands. Steve Auckland, recently promoted from managing director to chief executive at Northcliffe, is leading the venture with Georgina Harvey, the managing director of Trinity Mirror Regionals, and Gary McNish, the managing director of Amra.
WHAT IT MEANS FOR ...
JOHNSTON PRESS
- Although he's the boss of Johnston, Ashley Highfield also seems to be a proponent of a digital media project first conceived more than a decade ago.
- The theory underpinning this project is that the internet must be used to create "communities" at any cost. This may result in the successful creation of online communities that deliver revenue to media owners. On the other hand, it could result in the haemorrhaging of revenue with little to show for it.
- This week, Highfield announced losses of £144 million. He said: "I believe we can return Johnston Press to being a growth business through the twin-track approach of relaunching and revitalising our papers while simultaneously growing our websites, and taking full advantage of the opportunities created by technology and the changing media demands of our users to deliver innovative propositions."
NORTHCLIFFE AND TRINITY'S JOINT VENTURE
- Fiona Hodges, the head of regional activation at MEC, reckons the tie-up will appeal to advertisers. She states: "It will primarily provide a much more comprehensive buy - a one-stop shop, if you like - and let's face it, anything that makes the buy easier is likely to be welcomed. The initiative gives Trinity a really strong hold in the regional press market, where it will have a market share of more than 52 per cent - and this kind of dominance can always be a worry. But Trinity has never really thrown its weight around, and if this attitude continues, then all will be well."