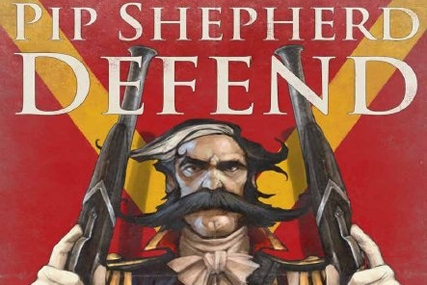 Subscribers to Future's Xbox 360: Official Xbox Magazine and Xbox World 360 will find the back-page spread and back page of their December issues carrying three ads for Microsoft Game Studio's 'Fable III' addressing them with their full name.
Two of the executions feature a different leader of the game's warring factions (Royals and Rebels), making a personal call-to-arms to the subscriber; while the back page carries a Lord Kitchener-esque plea from the King of Albion, saying: "Albion Needs…" followed by the name of the subscriber.
The ads promote 'Fable III: Kingmaker', a smartphone variation on the main game that allows users to battle on either side, capture territory and earn gold. Winnings can then be spent in the full version of the console game.
The idea was developed in a collaboration involving ad agency McCann Erickson, Future's in-house creative solutions team, its ad sales team and Future360, the publisher's cross-media creative division.
Simon Maxwell, the group publisher of Future's entertainment portfolio, said: "We're delighted to have worked with McCann Erickson on this creative campaign and judging by the response from gamers posting photos and tweeting about receiving their personalised issues within moments of it dropping through their letterbox, they love this very direct communication."
Fable III goes on sale in the UK on 29 October.