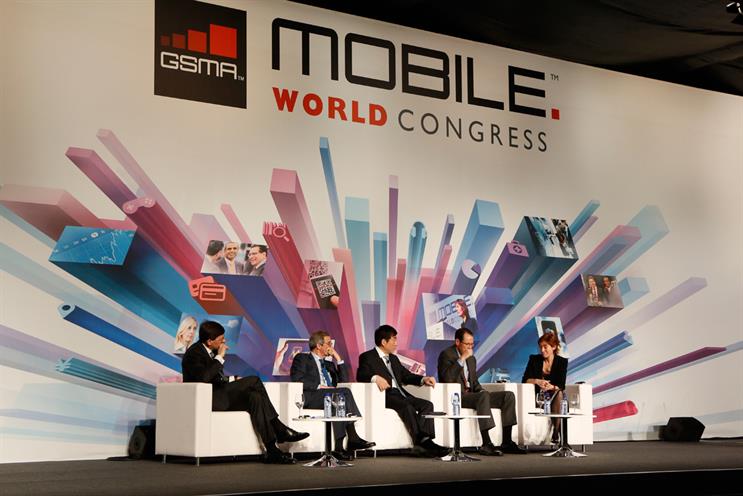 The 2013 Mobile World Congress in Barcelona didn't pull any punches in its vision – to gain sight of "The New Mobile Horizon"; nor in its sheer scale or scope. Traditionally a showground for the latest handsets, this year saw the biggest marketing presence yet (although we were still outnumbered by the semiconductor stands). Around 70,000 delegates squeezed into a packed conference hoping to discover the path to future mobile enlightenment – and blag a ticket to the Google Play party.
So, what's on "The New Mobile Horizon"? One theme was that the innovations with the most potential are those with demonstrable usefulness – those solving an existing problem rather than coming up with clever solutions to nonexistent conundrums. The message was: if your business or proposition makes people's lives easier, you should be on to a winner.
The internet of everything
By 2020, it is estimated that there will be 50 billion connected devices, with a significant number of these being machine-to-machine connections. We've discussed the "internet of things" for more than a decade. Telefónica's Carlos Domingo captured the zeitgeist by referring to the "internet of everything", predicting that, within ten years, every physical object will be connected – even walls, "papered" with ultra-thin displays to enable a change of ambience at the touch of a button. In the near future, it was predicted, your fridge will be able to speak to a supermarket server to order more milk once it senses supplies running low. There is an obvious future opportunity here for advertisers to influence choice when it is actively being made, converging relevance and need, and providing a solution and straightforward purchase path, which is arguably the best kind of advertising.
Blurring boundaries between devices
Traditional boundaries between devices are blurring rapidly; a symptom perhaps of the nascent "everything-connected" concept that is poised to gain critical mass over the next couple of years. It is rare to see a device with a screen smaller than 4.7 inches; I didn't spot any on display at MWC other than those marketed as entry-level devices. For advertisers, this will drive increased creative possibilities and therefore viewer engagement, as ads have the potential to become more compelling than ever before.
Meanwhile, MWC also heralded new smartphone operating systems entering the market – among them Firefox and Ubuntu Touch. But with the likes of BlackBerry and Windows already struggling in the fight for position, these new players face a battle for share.
OTT – a new way to stay connected
"OTT" (over-the-top) services – those laid on top of existing data plans that simply piggyback consumers' data allowance – were a hot topic at MWC. Talmon Marco, from the smartphone messaging service Viber, gave an interesting account of the potential here. The mobile networks could become ISPs – lump-sum providers of data – he suggested. Indeed, the five-year forecast of the MWC organiser, the GSMA, predicted that, by 2018, mobile operators will make more money from data than voice. Telefónica in Germany is an early entrant, with a range of smartphone data-focused options, but collaboration will be needed for OTT services to truly take off. We can currently make cross-network calls without any problem, but we can't make a WhatsApp to Viber call. This all suggests text messaging won't die any time soon but, as soon as these OTT packages do start to collaborate, expect the landscape to change dramatically.
NFC the problem-solver?
The whole of MWC was, essentially, near-field-communication-enabled, with a huge focus on the technology. NFC is a classic example of tech with oodles of real-world potential that is still on the starting blocks, perhaps because too often it is treated as a novelty, rather than as a problem-solver.
While it can really work for us (Fetch's business cards are now NFC-enabled), unfor­tunately, there are sufficient instances of poorly executed NFC campaigns to make a case against. So it was refreshing to see some superb examples on display at MWC. Probably the best I saw was Sony's use of NFC rather than Bluetooth to transmit pairing data between two devices – in this case, smartphone and radio – by simply tapping them together. This activated NFC to communicate the required permissions and code to link the two, making the process much more intuitive and desirable.
Mobile payments, which are often linked with NFC, were front of mind and certainly fit in with the theme of making life easier. Neo Mobile's payment system was a particularly fascinating idea that allows purchase through one-click, with payment via the phone bill – further smoothing the consumer path to purchase via mobile devices.
Taking care of connections
Of course, as connected devices become ever more deeply entrenched in our everyday activities, the urge to protect them will become stronger, along with the urge to take them everywhere. This year, it seemed that everyone was showcasing a waterproof device, adding an extra porta­bility dimension. Sony's new Xperia Z device can apparently be used effectively in the shower to take pictures and is safe in up to three feet of water for half an hour.


And the most jaw-dropping fact from the conference overall? Ten per cent of all the photos ever taken were taken last year. This astonishing number is indicative of the rate of uptake of connected world possibilities and the potential they provide.
James Connelly is the co-founder and managing director at Fetch