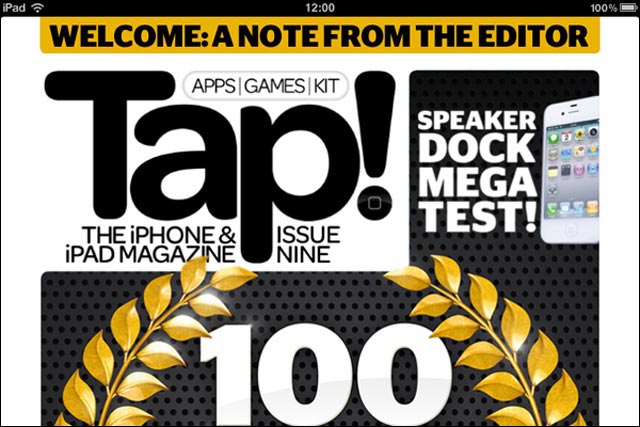 The app will feature videos and tips for how to best use the tablet, as well as swipeable 360° photography.
The Tap! app will also feature direct links to the App Store, allowing users to purchase recommended apps at the click of a button.
Christopher Phin, editor of Tap!, said: "There are lots of ways to make magazines for the iPad, but we wanted something new, exciting and unique. We wanted to create a magazine that took advantage of all the iPad's amazing features and the new Tap! iPad edition does just that."
The app, available from 29 September, will cost £2.99 for a single issue, or can be bought as part of a magazine subscription.
Tap! was launched as a bi-monthly magazine in October 2010, before becoming monthly in May this year.
The newly created platform used by Tap!'s iPad app, will be used by Future on further upcoming magazine apps.
Future announced in May that it would invest more into its digital offerings, following a decline in print ad revenue.