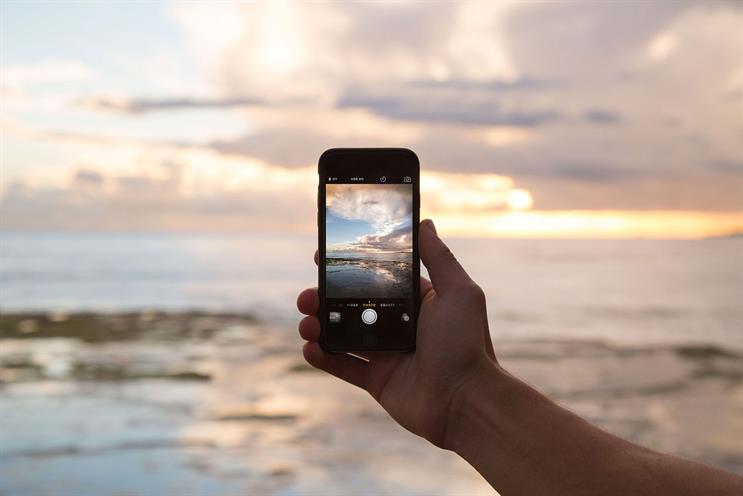 feature brought to you by R/GA London
With the number of mHealth apps doubling to well over 100,000 in just two and a half years, we are well on our way. While individuals will undoubtedly use these tools to get healthier, businesses will also profit.
The Rising Tide
In the last five years, consumers have started tracking personal data (logging workouts, food consumption, steps taken, flights of stairs climbed, etc.)
using smartphones and fitness trackers. The simple but powerful idea is that the recording of personal metrics – and being able to see changes in these metrics over time – enables individuals to modify their behaviours to achieve healthier lifestyles.
At the same time, governments around the world have mandated the digitisation of health records and the online access of those records by patients and medical professionals. These mandates have been driven by the recognition that medical ecosystems currently suffer from poor connectivity between patient management practices, medical data sets and medical research.
In addition to these vast pools of "quantified self" data, enterprises are adding digitised legacy data and massive computing power. Both act as accelerants to ignite the possibilities for enterprises. Add ubiquitous device connectivity and you have contextualisation, personalisation and an increase on the focus of outcomes. A shift from healthcare to health and wellness; from reactive to proactive.
For the consumer, it is about receiving contextually relevant, highly actionable insights. For the brand, it is about leveraging an existing relationship to provide additional value through new services and earning even more consumer data and trust.
Early Innovators Highlight the Transformational Opportunities
IBM's Watson has been at the forefront of this for a number of years. This "cognitive technology" is capable of answering questions posed in natural language and processing tremendous amounts of data; the technology is being integrated into a variety of sectors after its initial debut on Jeopardy. From Dr Watson to Chef Watson to Coach Watson to Customer Service Watson – the technology is providing unparalleled levels of personalisation in commercial applications.
Over the summer the retail pharmacy chain CVS partnered with IBM to provide their 70 million US prescription customers with access to Watson's AI platform. By cross-referencing a person's medical health records, prescriptions, environment and even fitness data, CVS will be able to provide suggestions on how each customer can improve their health. The ultimate goal goes even further.
IBM and CVS hope to find people at risk from illnesses like hypertension, heart disease, diabetes and obesity and create preventative programs to help them avoid illness. This approach focuses healthcare solutions on the patient, not the condition. It is predicted to improve treatments significantly.
Life insurance provides another example of how companies can leverage fitness data to transform their services. In April this year, John Hancock Insurance announced a partnership with Vitality to launch a life insurance program that tracks fitness and other lifestyle data to recommend healthy practices and offer insurance premium discounts and partner rewards.
The program transforms the customer relationship from reactive to proactive, from benefit at the end of the relationship to benefits during the relationship. Even brands not currently in the healthcare space can combine company data with personal data to personalise their service offering, become more customer-centric and expand into new territories.
Nike was arguably the first to do this with their Nike+ initiative. By allowing consumers to log their workouts, Nike not only created a community around their brand, they created a digital ecosystem around an otherwise non-digital brand. Another example of expanding into health by leveraging existing relationships and assets is Turkcell, Turkey's largest telecom company.
It recently launched Healthmetre, a highly innovative platform which helps patients to manage their chronic condition by integrating personal data with medical expertise, delivering health advice via the app and then using social media to build a personalised community of support around each patient.
This platform can be used for chronic conditions such as diabetes and hypertension. Innovations such as Healthmetre tap into research such as a recent study published in the Journal of American Medical Association, which reported that randomly triggered text messages sent out to a subset of heart patients drove considerably stronger adherence to the medication regimen.
The practical insight is that personalised, contextual cues lead to far greater engagement and perceived value by the customer.
What if?
The opportunities for brands to expand their customer relationships are extraordinary because health is a universal focus that can be tapped into via data and technology. For example, McCormick, the US spice company, launched FlavorPrint in 2012 to deliver recipe recommendations to consumers based on their flavour preferences and consumption.
The service was so successful that in 2014, it was spun out of McCormick into a standalone business called Vivanda, with a mission to establish a "Global Network of Food" by growing partnerships with grocers and other food sector companies.
Now imagine how a health and wellness dimension could be used to further boost relevancy and engagement! Integrating the Flavor- Print service with consumer health goals and activity data would connect the food recommendations to health outcomes, expanding the customer relationship from the original focus on enjoyment.
While we are playing with scenarios, how could health data fuel an expansion of customer relationships for McDonald's? What if McDonald's had an app that could be used to pay for purchases in its restaurants, capturing the meal nutrition data at the same time? What if that same app had food image recognition technology that enabled nutrition data from any meal to be easily captured?
What if all of that nutrition data was connected to customer health goals and to external partners capable of generating holistic health recommendations covering meals, activities and exercises? What if that platform was opened up to an ecosystem of partners so that the consumer could benefit from multiple relationships in food, fitness, insurance and entertainment territories?
What Will it Take?
These scenarios highlight the exciting potential that connected health offers all brands. But what do brands need in order to take advantage of these opportunities? Health is a profound concern for all individuals that needs to be treated with respect.
A deep focus on consumer experience and value is needed as the foundation for identifying and creating services and experiences that address fundamental needs and behaviours. What is clear is that innovation partnerships are key to assembling the right capabilities needed to unlock these opportunities.
The partnerships need to span data science, domain expertise, technology and digital product experience. Data interoperability will be key, as health management is about aggregating multiple sources of data into a holistic view with the customer at the centre.
This ability to share and incorporate data from multiple sources must be engineered from the outset to maximise value to customers by enabling insights and benefits to be uncovered and delivered across many of their relationships, not just within one artificial relationship "silo." Health is all about the individual, not about a relationship that an individual may have with a single company in a particular sector.
Since it is likely that data sources and formats will continue to proliferate before they eventually consolidate intoindustry-wide standards, an immediate solution is to find a data interchange platform that provides all parties with an independent integration service.
R/GA is working on such a solution with IBM and PwC. Data security and privacy are fundamental "must haves" that need to be engineered into both the technology and the business models so that consumer trust can be earned and maintained as a platform for business growth.
Finally, healthcare regulatory frameworks provide the overarching compliance context for these new opportunities. Innovators must comply with existing requirements but can also engage with policymakers to inform the evolution of these frameworks.
Nothing but Upside
Growth in mobile devices, data collection, health data digitisation and networked computing makes massive growth in connected health opportunities inevitable. This rising tide of connected health is opening up new territories for brands to expand into.
As these few current examples show, we are only at the beginning of enterprises staking outclaims in these new territories. Any enterprise with good customer relationships has the opportunity to expand those relationships connected health, but moving successfully will require a rigorous, creative and connected approach.
To read more visit https://futurevision.rga.com/
---
Rick Williams, group director, business transformation, R/GA London
Andrew Lam-Po-Tang, group director, business transformation, R/GA London