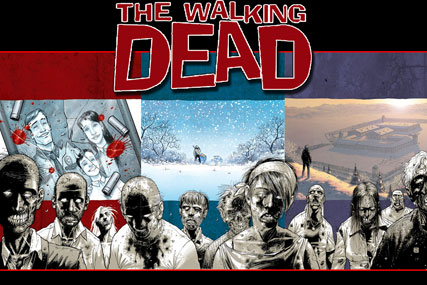 The series is due to premiere on FX in October, and the successful agency will be responsible for creating a TV, press, PR, outdoor and online campaign to promote the launch.
Created by 'The Shawshank Redemption', director Frank Darabont, the highly anticipated show is an adaptation of the Robert Kirkman comics of the same name and features Andrew Lincoln as a police officer who leads a group of survivors as they attempt to stay alive in a world over-run by zombies.
FX secured the rights to the series last month, after agreeing a deal with 'The Walking Dead''s US Studio AMC.
In recent years, FX has worked with agencies on a project basis. Last year, it appointed Karmarama to create an ad campaign to coincide with the launch of the vampire drama series 'True Blood', after the channel secured the rights to broadcast the show in the UK from the US entertainment company HBO.
Other agencies on the FX roster include The Depot and Quiet Storm, which last year created a series of print and digital campaigns to support the drama series 'Dexter'.
FX has brought a number of cult US TV shows to the UK, including 'The Wire', 'Family Guy' and 'NCIS'.