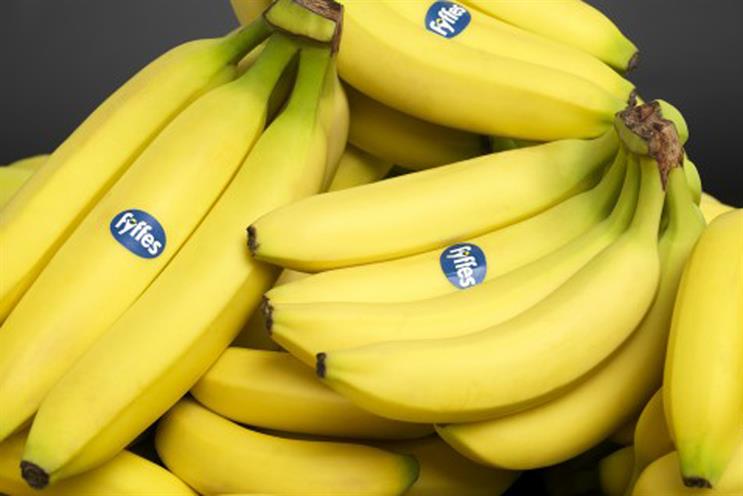 The appointed agency will be charged with highlighting the health benefits of Fyffes bananas and driving sales. The pitch is being handled by AAR. Fyffes is not believed to have split with an agency.
A proposed merger with Chiquita, the American banana company, fell through in October last year. Chiquita shareholders voted against it and instead recommended an £807 million takeover by the Brazilian juice company Cutrale and the investment company Safra.
Founded in 1929, Fyffes claims to be the first fruit company in the world to apply labels to bananas. Fyffes, whose headquarters are in Dublin, employs 12,000 people.