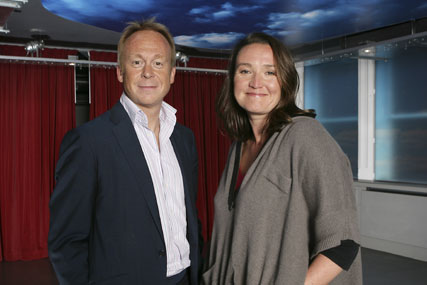 At the same time, Magnus Djaba, a partner at Fallon, has been promoted to managing director with Gareth Goodall, Katrien de Bauw and Augusto Sola made partners. Staff were informed of the management revamp on Wednesday as the departures of Laurence Green and Richard Flintham were announced.
Robert Senior, the SSF chief executive, said that the changes mark a "new chapter" for Fallon and that the agency will become "less self- referential".
There is, as yet, no direct replacement for Flintham as the executive creative director. A brief is out to hire "creative leaders", but whether Fallon will continue to have a single ECD or manage instead with a team of senior creatives is still under consideration.
Gallie was a Fallon client for eight years when she was the BBC's head of marketing, from 1998 to 2006. While there, she led the launches of CBeebies, BBC Three and the strategic overhauls of the core BBC brand, Radio 1, BBC News and Sport.
After leaving the corporation, she set up the strategic comms consultancy Gallie Godfrey. Before joining the BBC, she was an account director at BMP, working on the Labour account.