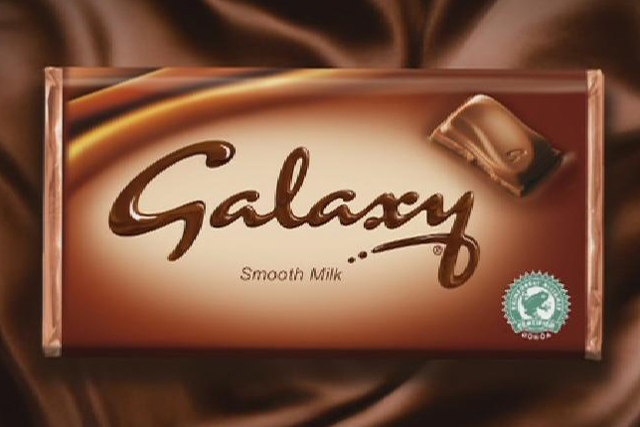 Brand owner Mars recently registered the line as a trademark, having last used it in its advertising more than a decade ago. It was first employed in 1987, but dropped in 2000.
Mars is also holding a pitch to find a digital agency for the Galaxy brand. Although it has a sizeable Facebook following, the brand has undertaken little digital advertising, compared with sister brand Skittles, for example.
Galaxy is currently supporting an on-pack promotion, 'One million moments to treat yourself', on its brand website and Facebook page.
Last year, Mars appointed former Kraft marketer Michael Magee to its top UK marketing role, overseeing its chocolate portfolio, which also includes Maltesers and Mars.