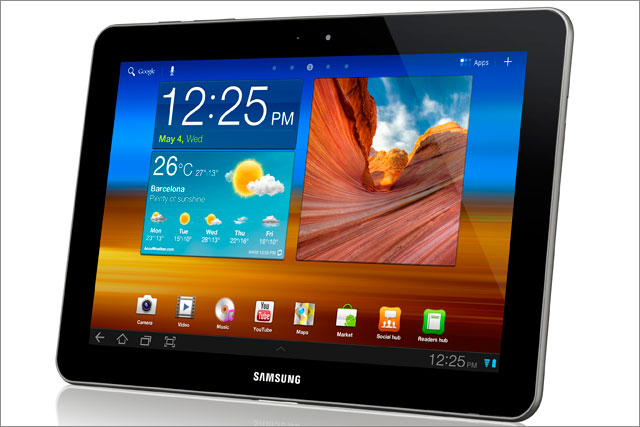 Apple was granted the preliminary injunction on 9 August by the regional court in Dusseldorf, in the ongoing battle with Samsung over alleged design similarities with the iPad 2.
Vodafone has now confirmed it is not able to issue pre-ordered Galaxy Tablet 10.1 devices, or to take further orders at the moment.
A Vodafone spokesman said: "It is a suspension rather than a cancellation. We are not taking any more pre-orders at this moment in time. We will be contacting customers as soon as possible.
"We are talking to Samsung to see what their plans are and will then make our customers aware of what's going on."
Vodafone would not confirm the number of people affected by the order suspension, but said it was "not a great number".
O2 said that any decision to stall sales of the Galaxy Tab 10.1, which launched in the UK last week, would be down to its manufacturer Samsung. The company would not confirm whether it had received any pre-orders of the tablet.
An O2 spokeswoman said: "It would be a matter of Samsung being unable to supply it, rather than making a decision from our side. We await the outcome of Samsung's undoubted appeal."
The 10-inch design is a larger version of the seven-inch Galaxy Tab, which was unveiled in September last year on Google's Android platform. Both the Galaxy Tab 10.1 and its rival, the iPad 2, launched in March, are on sale from £399.
Samsung would not comment further on the matter, but in a statement released after the injunction was granted, it said it was "disappointed" with the court order, and would take "necessary action".
Apple labelled the Samsung move "blatant copying", and said it would not allow companies to "steal our ideas."