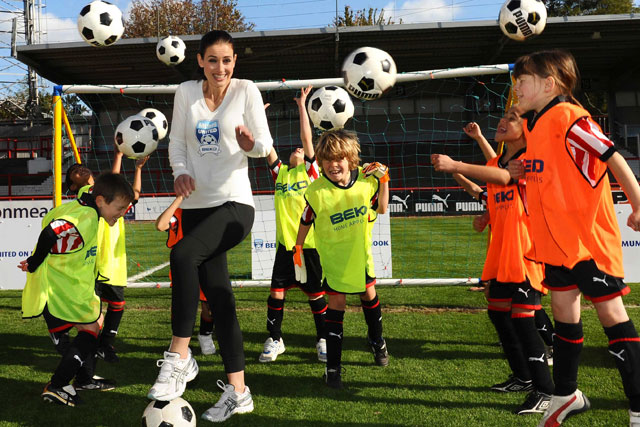 The Sky Sports presenter is fronting the online Facebook campaign, called 'Beko Mums United', offering tips on everything from children's nutrition to how to keep busy during the school holidays.
Users can access the Facebook fan page, www.facebook.com/bekomumsunited, which will also offer parents the chance to win football kit for their children's team, free soccer coaching and up to £500 worth of Beko household appliances.
The fan page has been created and managed by Snack Media, a subsidiary of Sports Revolution, the sports marketing agency.
As part of the launch campaign, Beko Mums United has become the first official of the Football League's grass roots sports programme, Official Soccer Schools.
The programme is a new network of coaching for children run by 17 clubs in the Football League.
Teresa Arbuckle, marketing director Beko UK, said: "Beko Mums United is all about helping busy families make the most of their time with their children, enjoying football and a healthy lifestyle.
"We aim to give them the tips and help to do, and, in the process, encourage more kids to get into sport."
Follow John Reynolds on Twitter @johnreynolds10