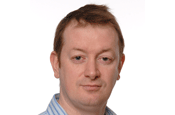 Gallacher, who is joining an investment fund specialising in digital start-ups, will leave after completing a handover of his role to his successor Louise Mullock, the head of online marketing at Carphone Warehouse.

As Sky's senior online marketer, Gallacher had control of an online ad budget of £15.8 million and oversaw its creative, media and search agency relationships.

He joined Sky in 2005 from Ogilvy, where he was international client services director, having previously held roles at Digitas.

Last year, he oversaw pitches which led to the creation of a seven-strong digital roster for Sky. In January, he ran the process that resulted in the appointment of Diffiniti as its online media planning and buying agency.

Gallacher was also responsible for partnerships and joint marketing deals with the likes of Amazon and British Gas.