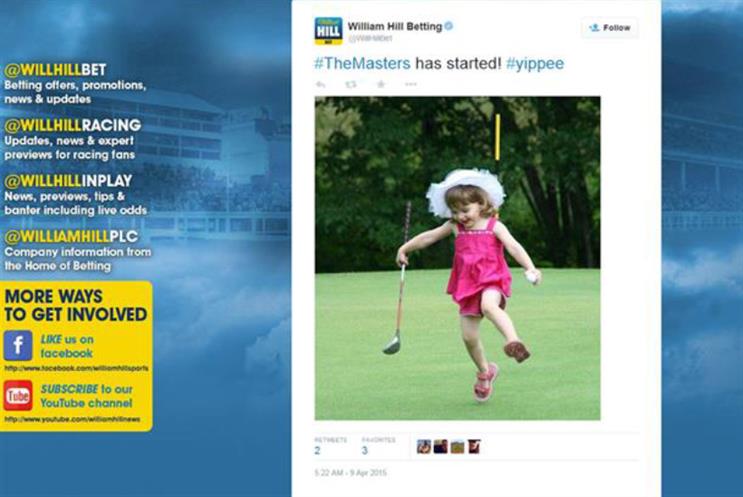 In response to a single complaint made about the ads, the Advertising Standards Authority said the images should not appear again because they were likely to make gambling more appealing to children.
One of the ads, which appeared in April, featured an image of a child jumping in the air while holding a golf club and ball, with the text stating: "#TheMasters has started! #yippee".
The second and third ads, both tweeted within weeks of the Duke and Duchess of Cambridge's second child being born, featured teddy bears, which the ASA considered unacceptable in a gambling ad.
One featured two large teddy sat on a lorry. The bears wore crowns and sported blue and pink rosettes, respectively. The other saw similar bears in front of the Houses of Parliament with text stating: "Definitely wearing crowns #BOYorGIRL".
WHG (International Ltd), the company which trades as William Hill Betting, said the use of images of a child in the first ad the teddy bears in the second and third ads were not acceptable.
The bookmaker said they had implemented procedures to ensure the use of these images was not repeated in future ads.
In the ASA's ruling, published today (17 June), the watchdog said: "The ads must not appear again in their current form.
"We told William Hill Betting not to use images of children or images that were likely to appeal to children in future gambling ads."
This article was first published on www.campaignlive.co.uk
---
Check out the latest from our Thinkers